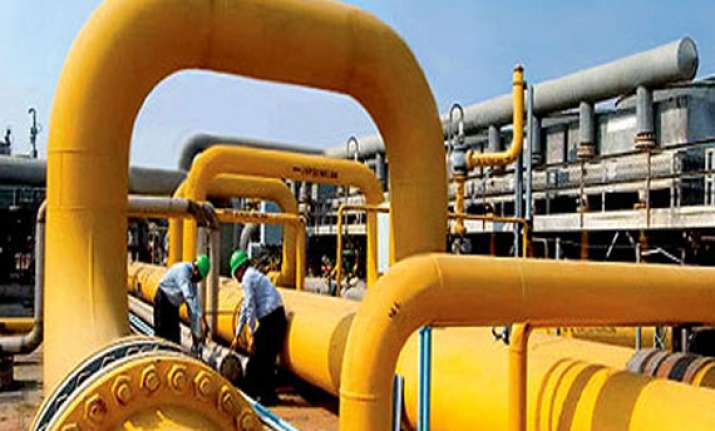 New Delhi: State-run gas utility GAIL India (GAIL) Monday reported a 57 percent jump in net profit for the fourth quarter ended-March, owing to higher petrochemical and LPG prices combined with a fall in its subsidy outgo.
The utility posted a net profit of Rs.972 crore in the quarter in question, up from Rs.618 crore in the same period a year ago.
Chairman and Managing Director B.C. Tripathi told mediapersons here that the company realised a higher price of Rs.96,000 per ton for its petrochemicals, against Rs 82,000 a ton in the previous fiscal. Price realisation on LPG also increased by 8 percent to Rs.56,000 a ton.
Moreover, the subsidy GAIL pays for subsidising diesel and cooking gas (LPG) came down to Rs.500 crore from Rs.567 crore in the corresponding quarter of the previous fiscal.
Stae-run oil and gas producers GAIL and Oil and Natural Gas Corp (ONGC) compensate a portion of the losses refiners incur by selling diesel, LPG and kerosene at state-controlled rates.
During the fourth quarter, natural gas sale fell to 76.26 million standard cubic meters per day from 80.13 mmscmd in the same quarter of 2012-13, while fuel transportation volumes fell to 94.66 mmscmd from 99.49 mmscmd.
"During Q4, gas transmission volumes were down and so was gas marketing due to fall in production at Panna-Mukta and Tapti fields (western offshore) and east coast field," Tripathi said.
Petrochemical production too was lower at 83,000 tons as against 119,000 tons in the corresponding quarter last year.
GAIL imported 7 cargoes, or shiploads, of liquefied natural gas (LNG) during the quarter, for a total of 26 in 2013-14.
"In current fiscal, we plan to import 36 cargoes of LNG," Tripathi said.