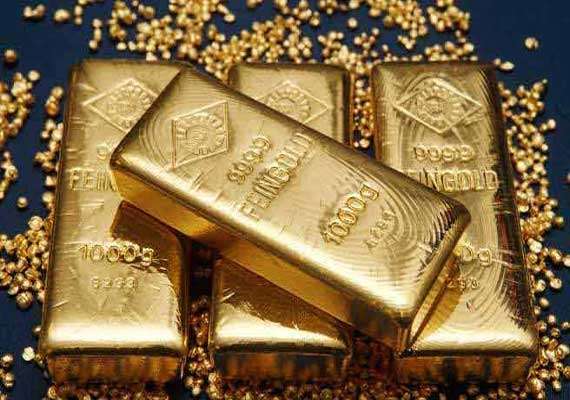 New Delhi: In a worrying trend, there has been a nearly four-fold rise in cases of gold smuggling as 148 such instances were reported and yellow metal worth about Rs 245 crore was seized by Directorate of Revenue Intelligence (DRI) officials during 2013-14.
As many as 40 cases of gold smuggling were registered in 2012-13. The value of gold seized in these cases was about Rs 44.80 crore, according to the DRI, which acts as lead agency to check smuggling.
The seized gold was being smuggled into the country through various means — hiding it in luggage and even through false declaration of imported goods, among others.
DRI officials had arrested 464 people during the last financial year as against 202 in 2012-13 for their involvement in gold smuggling.
Customs officials at Delhi international airport have also registered 363 cases of gold smuggling and seized 353 kg of the precious metal during 2013-14. The value of the seized gold is approximately Rs 90 crore, officials said, adding 123 people were arrested in these cases.
"There has been a significant increase in cases of gold smuggling. Last year, hardly 20-25 kg of gold was seized here," a custom official posted at Indira Gandhi International Airport said.
Finance minister P Chidambaram, who has been asking people to control their passion for gold, had early this year said about 1,000-3,000 kg of yellow metal is smuggled into the country every month.
Incidentally, gold smuggling has surpassed cases of smuggling of narcotics.
DRI officials had registered 44 cases of smuggling of contraband valuing Rs 209 crore during 2013-14, compared to 36 cases of smuggling of narcotics worth Rs 194 crore in 2012-13.
The high demand of gold has been a matter of concern for Finance Ministry which is trying hard to control Current Account Deficit (CAD), difference between the outflow and inflow of foreign currency.
The CAD had touched a historic high of $88.2 billion or about 4.7 per cent of GDP in 2012-13 and was mainly attributed to high imports of petroleum products and gold.
The finance minister has hoped that the CAD will come down to $32 billion for 2013-14.
Gold is the second-largest imported item in India after petroleum. India, being the largest gold consumer in the world, has imported about 503 tonnes of the precious metal between April-January (2013-14) as against 845 tonnes during 2012-13.