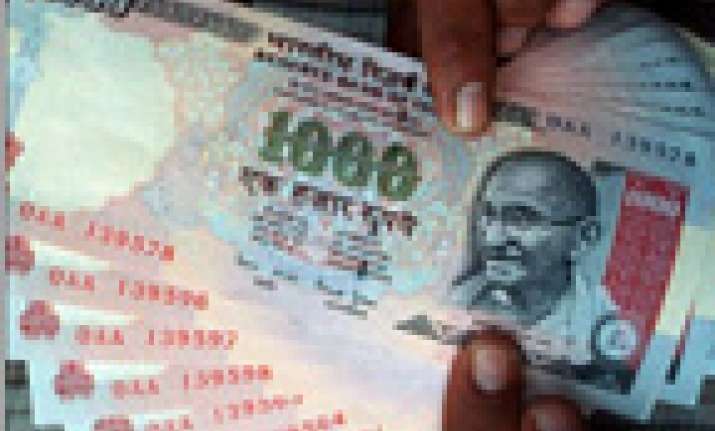 New Delhi: Trades conducted in Indian rupee and a host of currencies are under global regulatory probe for possible manipulation. Possible cartelisation among banks, mostly from Switzerland and some other European countries, to manipulate foreign exchange rates is being probed.
The possible manipulation in rupee trades might have taken place outside India, although the role of certain executives at Indian branches of suspected European banks might not be completely ruled out, sources said.
Globally, the foreign exchange market's daily average turnover is around $5.3 trillion (as per the Bank of International Settlement (BIS).
While rupee trades account for just about 1 per cent of the global market - with a daily average turnover of just about $53 billion - nearly half of these trades take place outside India and in jurisdictions outside the direct regulatory supervision of regulators like the Reserve Bank and the Securities and Exchange Board of India (Sebi).
In the past, there have been concerns about the large NDF (Non Deliverable Forward) forex market trades in rupee outside India.
According to BIS, the average daily foreign exchange market turnover in India stood at about $31 billion in 2013, which accounted for 0.5 per cent of the global turnover. However, the daily turnover of rupee trades stood at about $53 billion (accounting for a one per cent global market share), which included $50 billion worth trades in the rupee-US dollar transactions.
A huge volume of rupee trades outside India has been a problem area, but the latest global probe into possible forex market manipulations have added to the concerns of the Indian regulators.
Swiss Financial Market Supervisory Authority FINMA, UK's Financial Conduct Authority (FCA) are looking into this probe. They have also approached Indian regulators like Sebi and RBI for the worldwide probe.
Besides financial sector regulators, competition watchdogs in Switzerland and some other countries are also looking into the matter to probe any possible cartelization among the banks to manipulate the foreign exchange markets.
Switzerland's FINMA, which was the first to announce this probe, is tight-lipped on details of the investigations or the banks potentially involved. It, however, said it is coordinating closely with authorities in other countries as multiple banks around the world are potentially implicated.
The UK accounts for the largest share of 40.9 per cent in the global forex markets, followed by the US at 18.9 per cent, Singapore at 5.7 per cent, Japan at 5.6 per cent, Hong Kong at 4.1 per cent and Switzerland at 3.2 per cent.
While India's share is only 0.5 per cent, the rupee figures among the 20 most traded foreign currencies globally.
Many experts have indicated that speculation in the non-deliverable currency forwards (NDF) market has also pushed down the currency. Sebi is already looking into possible manipulations in currency derivatives, which are forward value contracts for pairs of two currencies including rupee and dollar.
It was suspected that brokers and traders were indulging in unauthorised trading of foreign exchange in the spot forex market. These issued were red-flagged to the RBI. While it is the RBI that mainly regulates the forex market, currency derivatives come under Sebi's jurisdictions and they are traded on the stock exchanges.
From a high of 53.80 (April-end), the Indian rupee slipped down to a life-time low of 68.85 in August-end compounding problems for an economy that last fiscal grew at its slowest pace in a decade and whose 80 per cent oil needs are imported.
The NDF is a foreign exchange derivative instrument traded over-the-counter, and is operated in currencies that are not freely convertible such as the rupee. The market enables hedging of exchange rate risks, irrespective of any restrictions arising in the currency of origin.
Government officials and regulators in India are also said to have conducted meetings with treasury heads of leading foreign banks, apparently as part of efforts to check the NDF market, where the rupee was being shorted aggressively.
Flush with cash, foreign entities have been suspected of exerting pressure on the rupee in the overseas NDF market. The struggling rupee during a phase hit life-time lows almost on a daily basis.
This downward spiral necessitated a series of actions by banking regulator RBI; markets watchdog Sebi and the finance ministry to support the battered rupee. Helped by these steps, the rupee has gained some lost ground to trade at around 61-62 levels a present.