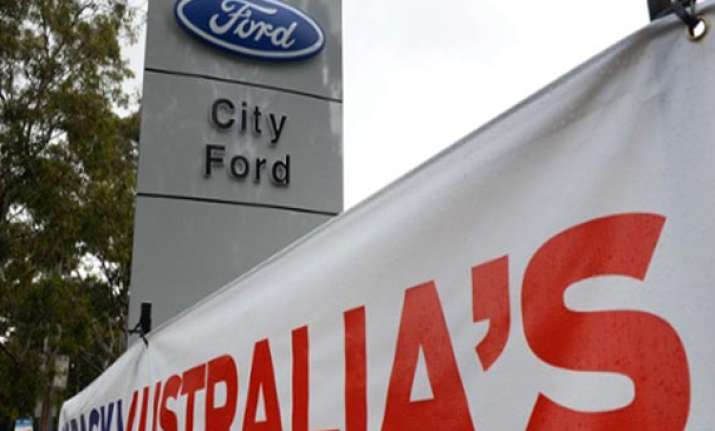 Melbourne, May 23: Ford Motor Company said on Thursday that it is closing its two Australian auto plants and ending production in the country in 2016, amid soaring manufacturing costs and plummeting sales.
The closure of the plants in the state of Victoria will mean the loss of twelve-hundred jobs and will transform the company into an import-only brand in Australia.
Ford began making cars in Australia in 1925 and is the third-largest auto manufacturer in the country.
"The decision we announce today was not made lightly and we understand the very real impact that this will have on our team," Ford Australia President Bob Graziano told reporters at the company's Melbourne plant.
"We came to this conclusion only after thoroughly reviewing our business and exhausting all other alternatives," he added.
Australia's stubbornly high dollar has put pressure on the country's auto manufacturers - making locally produced cars far more expensive than those made overseas.
Last month, Ford's chief competitor, Holden, said it was cutting 500 jobs amid the high dollar and falling demand.
"It's not easy days in manufacturing," Australian Prime Minister Julia Gillard said following Ford's announcement.
"The strength of the Australian dollar obviously bears down on Australian manufacturing and it does make it a difficult environment for manufacturing to prosper."
The automaker also released its annual financial report, which showed a loss of 141million Australian dollars (136 million US dollars) after tax for the 2012 financial year.
That follows a loss of 290 million Australian dollars (283 million US dollars) in 2011, and a total loss of 600 million Australian dollars (586 million US dollars) over the past five years.