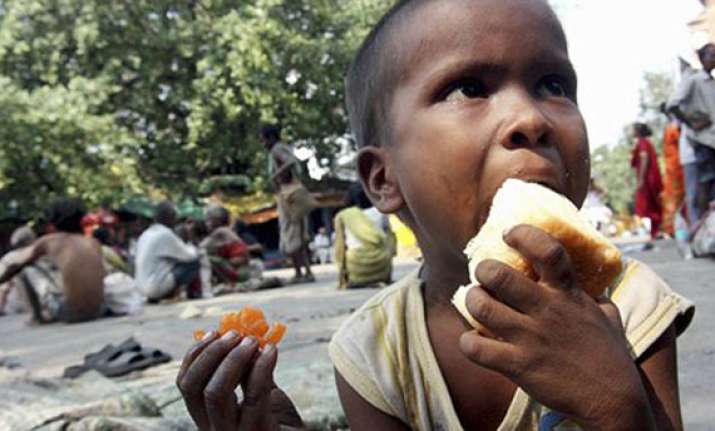 New Delhi: Moody's Investors Service has called India's plans to provide cheap grains to the poor is credit negative and will exacerbate the government's weak finances.
Termed a "game-changer" by UPA-2, the Food Security Bill was passed on Monday, barely eight months ahead of the 2014 Lok Sabha election amid a fierce competition between Congress and the opposition to daub themselves in populist colours.
The Food Security Bill guarantees 5 kg of rice, wheat and coarse cereals per month per individual at a fixed price of Rs 3, 2, 1, respectively, to nearly 67% of the population.
The government estimates suggest that food security will cost Rs 1,24,723 crore per year. But some put it around $25 billion. 
Moody's said in a statement on August 29 that the move will raise government spending on food subsidies to about 1.2 per cent of GDP per year from an estimated 0.8 per cent currently.
Moody's currently has a " Baa3" sovereign rating on India, or its lowest investment-grade rating, with a "stable" outlook.