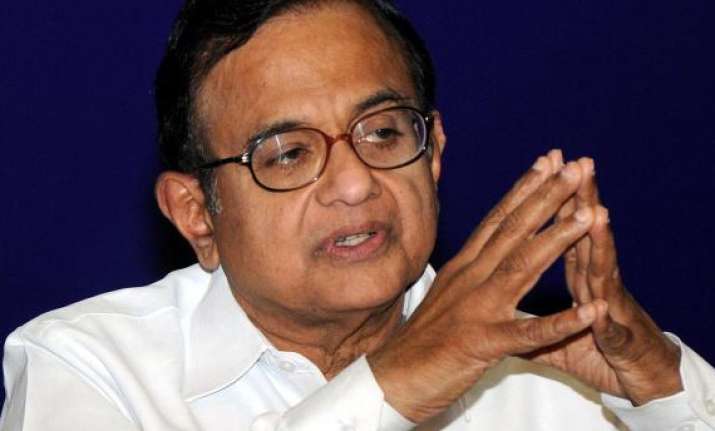 New Delhi, May 26: Finance minister P Chidambaram has exuded confidence that the sagging economic growth will soon revive and economy this fiscal will grow by at least one per cent more than last fiscal.
The final FY13 GDP numbers are expected early next week and the GDP is widely expected to be around 5 per cent. In the first three quarters of the past fiscal, the economy logged in just 5.1 per cent growth.
"The economy has slowed down, business has slowed down. (But) this year, I expect the economy to grow at least by 1 per cent more than last year," he said, after inaugurating state-run lender Canara Bank's regional office.
Chidambaram, who took a slew of sentiment-boosting measures since his return to the finance ministry last August, said FY15 growth will be a percentage point higher than the current fiscal and soon touch the potential growth rate of 8 per cent.
"Next year, I expect it to grow another 1 per cent more than the current year. We should soon reach our potential growth rate of 8 per cent," he said.
The Economic Survey pegged GDP growth between 6.1 and 6.7 per cent for FY14. In its annual monetary policy announcement on May 3, the Reserve Bank of India had estimated growth for the fiscal at 5.7 per cent.
Chidambaram, however, stressed that financial sector regulators, supervisors and institutions will have to gear up for the challenges posed for accelerating growth.
"We have to do business in a different way to manage the size. Why are our institutions sometimes found wanting, why are regulators found wanting? Its because they have not built the capacity to manage size and scale," he said The Finance Minister specifically named departments of Income Tax and Customs where such instances have been found.