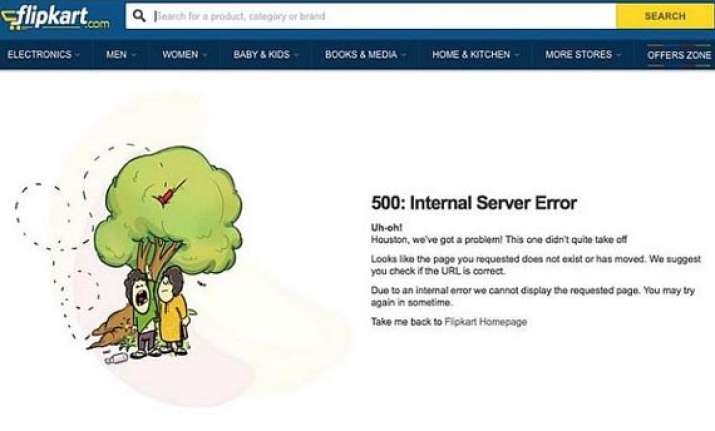 New Delhi: Flipkart's 'Big Billion Day' sale that has been advertised ad nauseum on TV, in print and online, now seems to be riddled with problems.
Though the sale kicked off today with promises of big discounts on products in different categories, the deals seemed to be a frustrating experience to many buyers as the e-commerce site is unable to keep up with the high traffic.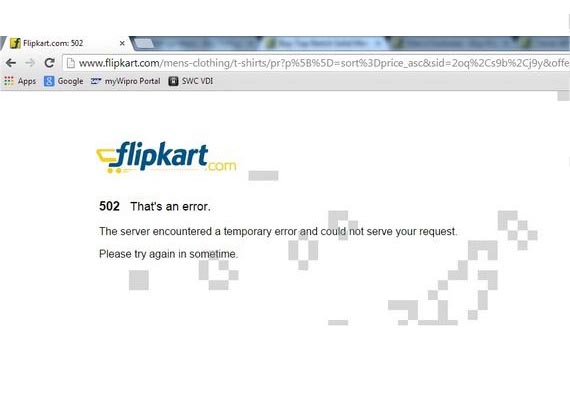 The sale started at 08:00AM today, but users have complained of error messages and not being able to pay for their selected products. In short, very few users have successfully bought what they were looking for, with some amount of luck.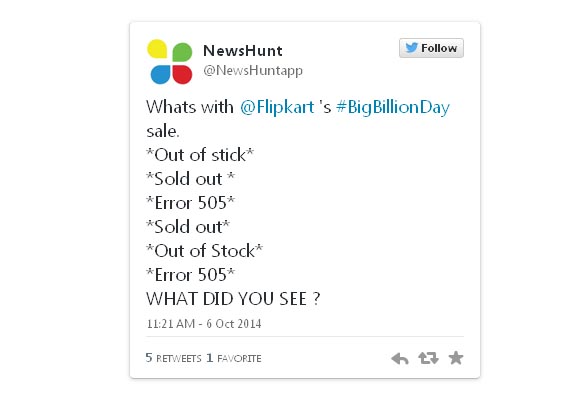 Another big issue is about the limited amount of stock as products are sold out in a matter of seconds.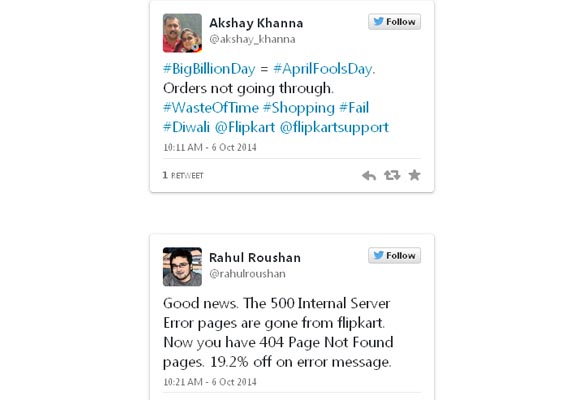 Earlier the company claimed that it has sold out Nokia Lumia 525, Samsung Galaxy Tabs and Kodak cameras within minutes of opening the sale. Lumia 525 was sold at 90% discount while the Kodak cameras were sold at just Rs 1195. Galaxy Tab 2 was on offer at Rs 1390 whioe Karbonn Mobile A5i was sold at Rs 99.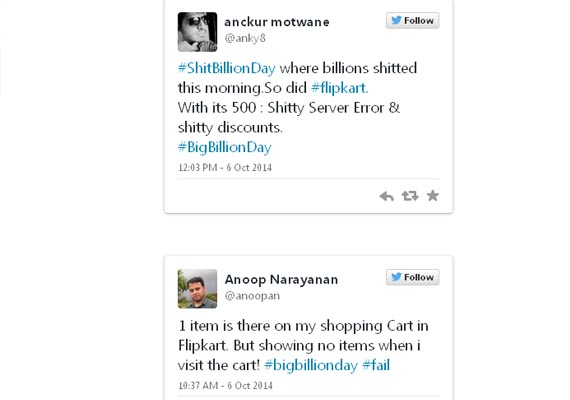 The company is also offering Moto E, Moto G, Moto X and the latest sensation Redmi 1S, at massive discounts.
The deals offered by Flipkart includes:
-Multiple items at price of Re.1
-Upto 30% off on smartphones
-Laptops starting Rs.15,000
-Fashion & perfumes at 50% off
-Toys at 50% off
-Deals and lucky draws every hour
 
Flipkart has also mentioned that there will be no refunds or cancellations of items bought as part of the Big Billion Day Sale. The items will only be eligible for replacement, in case of any defects.