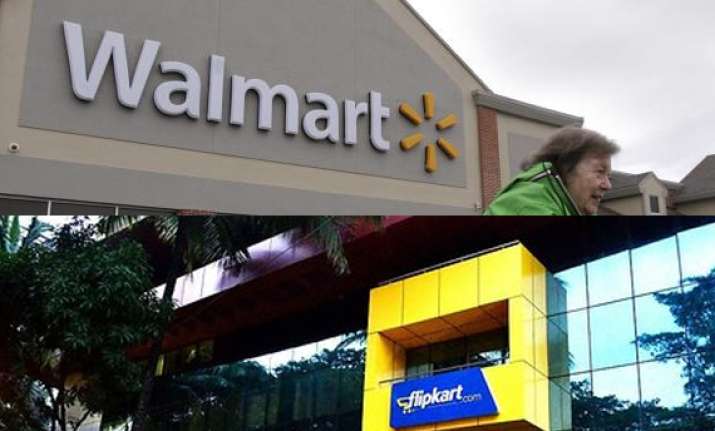 New Delhi, Dec 4: The Enforcement Directorate has been asked to investigate alleged violation of FDI regulations by e-commerce company Flipkart Online Services and cash & carry chain Bharti Walmart.
References alleging that some companies are carrying out activities in violation of the Foreign Direct Investment (FDI) policy in retail market have been received, Commerce and Industry Minister Anand Sharma in a written reply to the Lok Sabha has said.
"The RBI has informed that matters related to Bharti Wal-Mart/Cedar Support Services Ltd and Flipkart Online Services, respectively, have been referred to the Directorate of Enforcement for further investigations," Mr. Sharma said.
He said violation of FDI regulations is covered by the penal provision of the Foreign Exchange Management Act, 1999.
Flipkart is under the scanner for allegedly flouting FDI rules which allow e-commerce companies with foreign investment to carry out only business-to-business (B2B) transactions but not business to consumer (B2C) transactions by creating complex structures that may not be permissible.
E-commerce companies with foreign investments are allowed to do wholesale trading with B2C companies that are unrelated and can do wholesale trading with a group company only if it does not exceed 25 per cent of its total turnover and is used for internal consumption.
The US retailer Wal-Mart had invested $100 million in Cedar Support Services, an arm of Bharti Ventures. CPI Rajya Sabha member MP Achuthan has complained that this violated Indian rules as this investment took place when FDI in retail was barred in this country.
In an another reply, Mr. Sharma said India's exports to the US and Europe during April-September 2012 stood at $19.68 billion and $25 billion respectively.
The country's exports to 10 developed countries including Australia, Canada, Japan, Korea and UAE aggregated to $141.81 billion during the first half of the current fiscal.