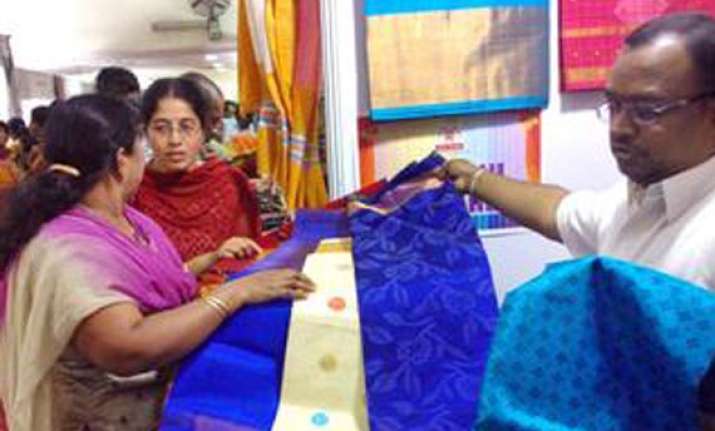 Madurai: Various silk saree weavers, members of handloom clusters and silk co-operative societies would showcase their products in the five-day Silk India Expo-2014 which began here yesterday.
The exposition is organised by "Hatashilpi"--Artisans and Weavers Welfare Association.
The objective of the organisation is to make rare silk fabrics from different parts of India available to buyers in Madurai without any middlemen, Organiser Abhinand told newsmen here.
India is the number one producer of silk in the world for which there is a huge demand both in the national as well as international markets, he said.
Different varieties of silk are reared based on climatic and geographic conditions of which only four-- Tassar, Eri, Mulberry and Muga are the prominent ones.
Tassar and Muga are wild varieties of silk cultivated by silkworms fed on organically grown trees. Bihar, Assam and Chhattisgarh are the states are the three states where Tassar and Muga are produced, he said.