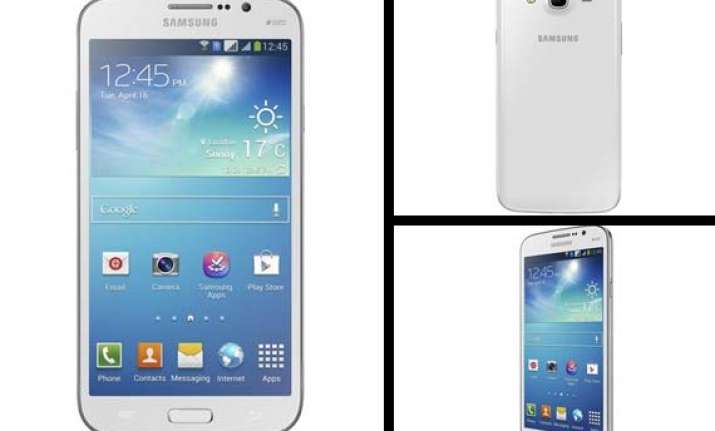 New Delhi, June 22: Samsung's recently launched oversized phablet - the Galaxy Mega 6.3 - is now up for pre-order on the e-commerce site Flipkart.com for Rs 30,990. The Galaxy Mega 6.3 is a perfect example of the company's eagerness in launching devices with bigger screen size and the same design language across the entire portfolio. While the screen is fairly large, the specs lean toward the middle of the spectrum. With Mega 6.3, it is clear that Samsung doesn't want to market this phone as a high-end flagship, as it doesn't want to cannibalize its existing Galaxy Note II or Galaxy S 4.
At 6.6 inches tall and nearly 3.5 inches wide, the Samsung Galaxy Mega 6.3 isn't quite tablet sized, but it is still too big for one hand either. It can be done; just not easily. It's about as thick as a Note 2. And despite all that extra material, it weighs 199g, only 16g more than the Note II.
Diagonally the smartphone measures 6.3 inches and offers a resolution of 1,280 by 720 pixels and a pixel density of 233ppi. That's a bit disappointing given that much more dense displays are available in the market  – 4.7-inch 1080p panels, for example.