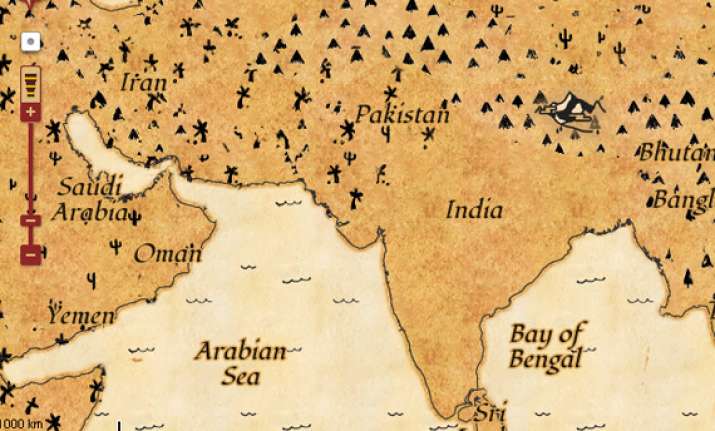 London, April 1: Google is asking millions of users to hunt for buried treasure using a new pirate-style "treasure mode" on its maps.
The company posted a video on YouTube explaining how Street View's "underwater team" discovered a chest containing lost maps belonging to pirate William "Captain" Kidd during an expedition to the Indian Ocean.
Users were further told how they can find hidden treasure symbols on the maps, which have been digitised by a special 3D nanoscanner.
"The map is rumoured to contain the clues to Captain Kidd's long lost treasure, however the map contains encrypted symbols and codes and is not readily decipherable," said Google marketing manager Mike Pegg.
"Therefore, we're introducing treasure mode on Google Maps and inviting the whole world to come together in the search for clues."
One can find the treasure mode on the top-right corner of the Google Maps window. Google claims hidden symbols can be uncovered by shining sunlight on a computer screen, by joining phone and tablet maps together like a puzzle, or even by heating a laptop over the hob.
The company's contribution to April Fools' Day follows last year's prank, when it claimed an 8-bit version of Google Maps had been developed for Nintendo's NES games console.