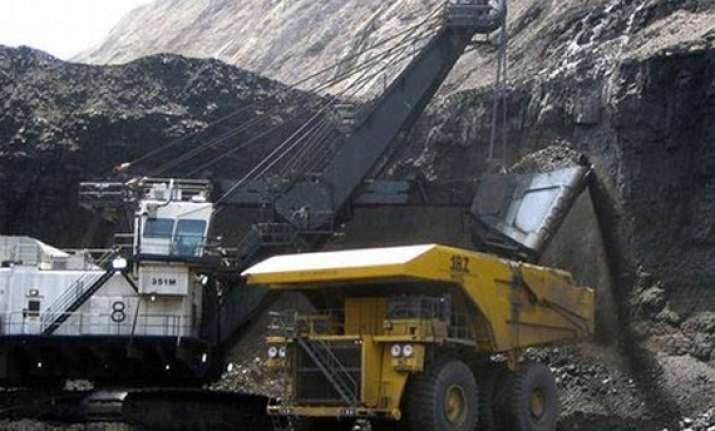 New Delhi, June 17: The Finance Ministry has floated a draft Cabinet note for a 10 per cent stake sale in Coal India Ltd (CIL) through the offer for sale (OFS) route, which could fetch around Rs. 20,000 crore to the exchequer.
An inter-ministerial panel had last month cleared the 10 per cent stake sale in CIL.
At present, the government holds 90 per cent in the coal major.
"The DoD (department of divestment) has floated Cabinet note for 10 per cent OFS in CIL. We expect to get comments from ministries by early next month," an official source said.
Earlier, the department of disinvestment (DoD) was planning to ask CIL to go for part buyback of the government equity.
However, sources said the company has made investments in its subsidiaries from the cash balance and hence cannot go for a buyback.
Shares in CIL, on Friday, ended at Rs. 301 on the BSE, up 0.65 per cent from the previous close. At this price, the coal major is valued at Rs. 1,90,122 crore.
The CIL trade union, however, has been opposing the disinvestment of the coal major. Finance Minister P Chidambaram had last week said the Coal Ministry would talk to the union to sort out the issues.
Coal India, which has a cash balance of about Rs. 60,000 crore, will be the single largest disinvestment for the government in fiscal year 2013-14 (FY14).
The government plans to raise Rs. 40,000 crore by way of PSU stake sale this fiscal year.
Market regulator Securities and Exchange Board of India (Sebi) had introduced OFS, which allows companies to sell shares in a simplified process on the stock market platform through one-day bidding.
To meet the target, the disinvestment department has already identified a host of PSUs for selling minority stake.
These include Indian Oil Corporation, Hindustan Aeronautics, Bhel and Neyveli Lignite.