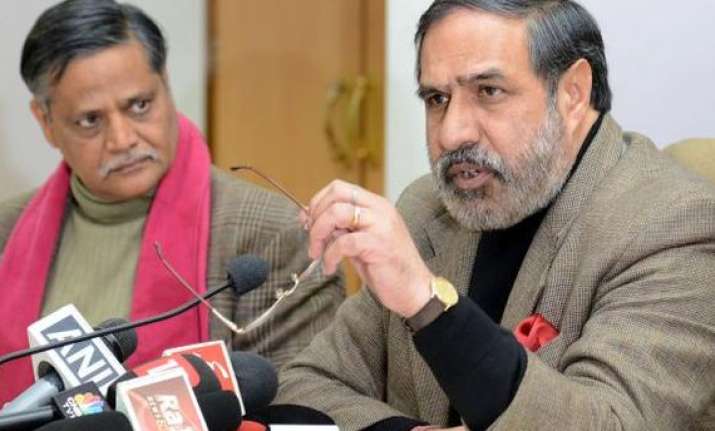 New Delhi, Dec 26: Of its Rs 10,500 crore investment plan for India, IKEA has got FIPB approval to bring in only Rs 4,200 crore, even as Commerce and Industry Minister Anand Sharma today batted for allowing the Swedish furniture major's global model which includes cafeterias inside their stores.
The Department of Industrial Policy and Promotion (DIPP), under Mr Sharma, has already forwarded a request to Foreign Investment Promotion Board (FIPB) in the Finance Ministry for reviewing its November 20 decision giving part approval to IKEA.
The proposal will come up before FIPB on December 31.
The Finance Ministry will "review the request of DIPP" to allow IKEA to come up in India with its global model.
"The government has taken note of the representation that IKEA has made in this regard and a favourable view has been taken so that we accept their global model and the process of FIPB's formal approval is currently underway," Mr Sharma told reporters here.
He said IKEA has a global model as a single brand retailer and India has a clear definition in this regard.
"Frankly speaking we see no reason why their global model, once we have allowed 100 per cent FDI in single brand retail, has to be changed in any manner," the Minister said.
Sources said that besides furniture, the Scandinavian firm in its original application had sought government approval to sell items such as textile products, consumer electronics, leather products, lifestyle products, and food and beverages to be served at its restaurants and cafe.
The company had envisaged an investment of Rs 10,500 crore in single brand retail trading, after India allowed 100 per cent FDI in the segment.
IKEA, the world's largest furniture retailer, operates 336 stores in 44 countries. It plans to set up 10 furnishing and homeware stores as well as allied infrastructure over 10 years in India. Subsequently, it plans to open 15 more stores.
The FIPB has approved a total of 66 proposals pertaining to single-brand retailing since 2006.
Meanwhile, the Finance Ministry said the FIPB's approval to IKEA to invest Rs 4,200 crore has been recommended for consideration of Cabinet Committee on Economic Affairs (CCEA).
Even after FIPB clearance, FDI proposals of over Rs 1,200 crore have to be approved by the CCEA.