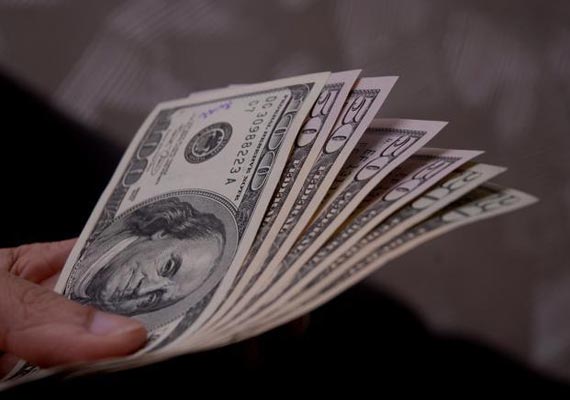 New Delhi: Foreign investors have poured in over Rs 4,000 crore in the equity market so far this month amid renewed optimism about the Indian economy, and delaying of US Fed's tapering of its monetary stimulus to shore up the American economy.
Total foreign investment in the stock market has reached Rs 92,936 crore ($16.8 billion) so far in 2013, as per the data from Securities and Exchange Board of India (SEBI).
Foreign institutional investors (FIIs) were gross buyers of equities worth Rs 22,584 crore and sellers of Rs 18,582 crore of shares from November 1-12 - leaving a net inflow of Rs 4,002 crore (about $645 million). They invested a net of Rs 28,700 crore in stocks during the past two months (September-October).
However, FIIs have pulled out Rs 4,070 crore from debt securities so far this month. They have withdrawn a net of Rs 54,225 crore from the debt market since the beginning 2013.
FII inflows into the stock markets have been buoyant since September 2013 on the back of continued global liquidity as the US Fed postponed the withdrawal of its $85 billion monthly bond buying programme to stimulus US economic growth.
As for India's economic indicators, Finance Minister P Chidambaram had said earlier this month that the current account deficit has been under control, the fiscal deficit target will also be met, export growth is expected to continue and a bumper harvest is likely after the good monsoon.
Besides, Index of Industrial Production and trade data released last week gave an impetus to foreign investors.
Industrial output rose 2 per cent in September from a dismal 0.43 per cent in August. Besides, India's exports rose by 13.47 per cent to $27.27 billion in October while imports dipped by 14.5 per cent, helping narrow the trade deficit.
The benchmark 30-stock S&P BSE index, Sensex, had closed at a record high of 21,239.36 on November 3. Overall, however, it has declined by about 765 points or 3.6 per cent so far this month to settle at 20,399.42 points on Thursday from the end of October.
As of November 13, the number of registered FIIs in the country stood at 1,746 and the total number of sub-accounts at 6,384.