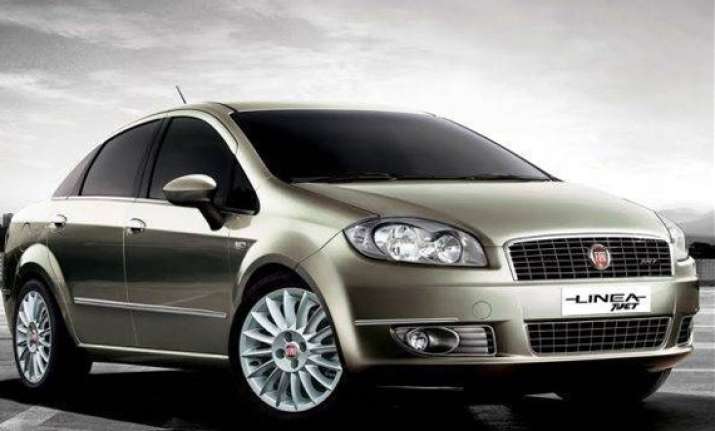 New Delhi, June 11: Fiat Group Automobiles India Private Limited, a completely owned division of Italian auto maker Fiat, has launched its highly anticipated mid-size sedan Linea T- Jet in the domestic market. While the base variant, Dynamic, costs around Rs 7.60 lakh (ex-showroom,) the top-end variant Emotion has been priced at an ex-showroom price of Rs 8.40 lakh.
The model sports a number of advanced features like premium upholstery with leather seats, designer alloy wheels, advanced infotainment system, GPS, satellite navigation and automatic climate control.
The 2013 Fiat Linea T-Jet has a 1.4 litre, 4-cylinder turbocharged petrol engine, that delivers a displacement of 1368 cc. The engine produces peak power and torque outputs f 112.5 bhp at 5,000 rpm and 207 Nm at 2,200 rmp.
For its promotion, the carmaker has also tied up with the upcoming movie, Man Of Steel.
The company expects the 2013 Linea to create new traction in the Indian auto market. Till date, Fiat India just has two models in its domestic product portfolio, namely Punto premium hatchback and Linea mid-size sedan.