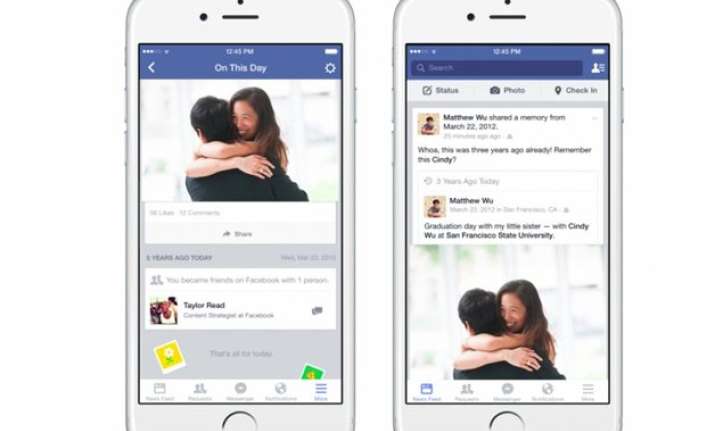 New Delhi: To make sure that you're constantly reminded of the days of yore, social network Facebook has introduced a new feature called 'On This Day' that allows users to see what all they had posted on a given date in the previous years.
The feature brings out posts, photos and statuses from the same calendar date in years past, looking back at one, two or more years ago to let users connect with their past, whether it is good or bad.
Photos and posts in which users were tagged are also included in the posts that show up with the feature.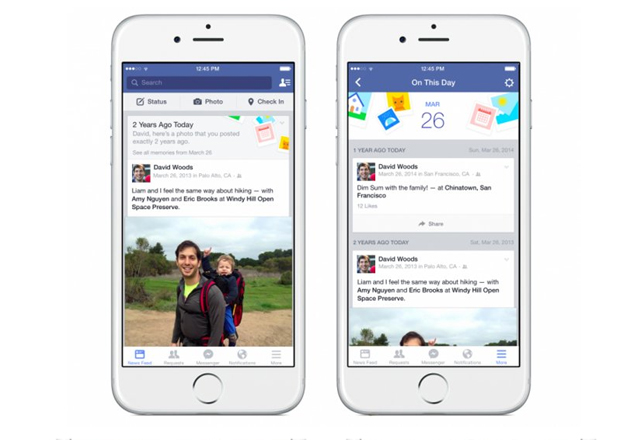 By default the On This Day feed is set to private, but users can choose to share individual items with friends. Notifications can be set up for posts in the feed, and unwanted content can be edited or deleted entirely.
On This Day is not yet live for all users, but the social network said it will be soon available to everyone across the globe.
Interestingly, Facebook will avoid showing posts from people who have died or from people who were in a relationship with the user earlier and have changed their statuses now.
If it's accessible it can be found via search, clicking or tapping on a new bookmark, or visiting facebook.com/onthisday.
The feature competes against the likes of Timehop, a popular third-party service with iPhone and Android apps.