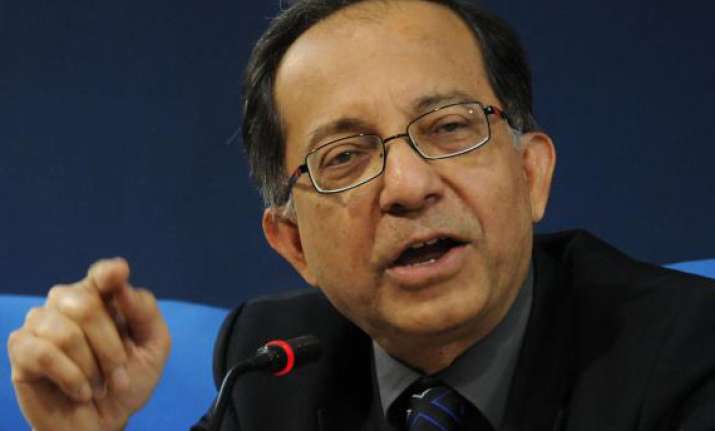 Mumbai, June 10: Chief economic advisor Kaushik Basu has warned that if the Eurozone breaks up finally, it will be more disastrous than the 2008 global financial crisis triggered by the fall of the Wall Street banks, from which the global economy is yet to recover.
"If Europe does slip into a crisis, it is going to be a very difficult time. There is no escaping from that. Though we (government and the Reserve Bank) have a team that is working on different scenarios, to see how we will react, it will be a lie to say that we have the strength to weather that. It will hit us in the face," Dr. Basu told an Exim Bank organised here over the weekend.
Stating that a deeper European crisis was not impossible, he said there would be a jolt and it could spin Europe into a big crisis. "It is going to be a difficult one or two years for the world for sure."
However, he said on the positive side, "Thankfully, Europe is no longer our biggest export destination, to the Middle East we probably export more today."
But he warned that the impact on us will be indirect.
"Europe being a major driver of growth and if it slows down, even if we don't get a direct hit, the U.S. is going to get hit immediately, China is going to get hit immediately. So the impact on us will come to us through our trading partners."
Citing how the Lehman fall engulfed the whole world in 2008, Dr. Basu said, the 2008 crisis made it clear it is not just from the goods directly being sold, but the crisis in the financing sector that the world got engulfed.
Explaining the rationale for his fear on the global front, he said the problem will arise in 2014, when the LTRO (long term refinancing operations of the European Central Bank or ECB) payback comes in December 2014 and February 2015, when as much USD 1.3 trillion need to be paid by 800 banks to the ECB. This will sap the entire banking system, he warned.
However, Dr. Basu expressed hope that by 2015, the world economy, especially the emerging economies, will be better off by that time, saying "the emerging economies are in a position to build strength (during this interval) so when we come out of this tunnel, we will be at the top of it. We will come out on top of growth drivers by 2015."
The over two-year old Eurozone crisis, triggered by the sovereign debt crisis of Greece, is yet to be resolved and more and more countries are looking for bailout. The latest to join the bailout club is Spain.
On the impact of a possible Greek exit from the Euro, which looks more likely now (which will be clear after the crucial June 17 re-elections) on the domestic economy, Dr. Basu said, "We are not out of the woods. There is indeed some risk that this is going to last a while. It will affect us."