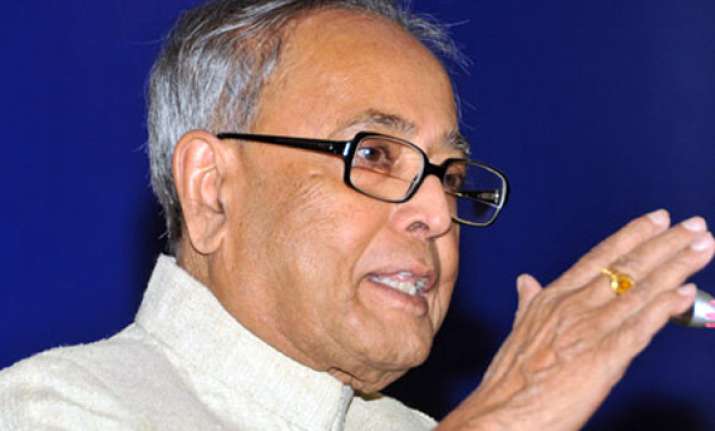 New Delhi, Dec 27: Amid concerns of a slowdown, Finance Minister Pranab Mukherjee has said the Indian economy will soon revert to a higher growth trajectory. 

The present downturn is only temporary, Mukherjee said in his address at the fourth meeting of the Consultative Committee attached to the Ministry of Finance this fiscal here yesterday.

Earlier this month, the government lowered the GDP growth forecast to 7.5 per cent from its earlier estimate of 9 per cent for the current fiscal.

"The world economy is going through turbulent times. Due to the euro zone crisis, a downturn in external demand resulting in a slowdown in exports, currency volatility and current account deficit, among others, has also affected our economy."

He also said that necessary instructions have been issued to all ministries and departments to adhere to their expenditure limits.

On price rise, he said food inflation has come down to 1.8 per cent and there is moderation in inflation in general.
 
The savings rate has also gone up.