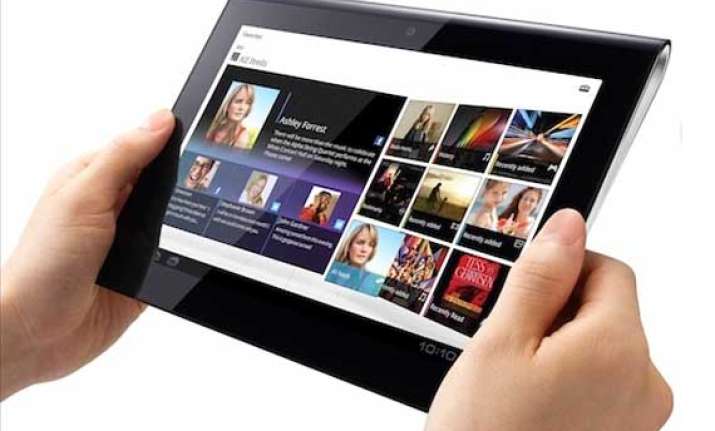 New Delhi, Nov 14: People with moderate vision loss can regain the ability to read quickly and comfortably by using digital tablets, a new study has claimed.
Researchers found that people with eye diseases that damage their central vision could increase their reading speed by 15 words-per-minute, on average.
Using a tablet with a back-lit screen resulted in the fastest reading speeds for all study participants, no matter what their level of visual acuity.
Loss of central vision affects millions of people who have eye diseases such as macular degeneration or diabetic retinopathy, which damage the light-sensitive cells of the eye's retina.
The retina relays images to the optic nerve, which transmits them to the brain.
In the study, which was conducted at Robert Wood Johnson Medical School in New Jersey, researchers found that all of the 100 participants gained at least 42 words-per-minute when using the tablet on the 18-point font setting, compared with reading a print book or newspaper.
A more modest gain of 12 WPM, on average, was achieved by all subjects when using another tablet set to 18-point font.
Loss of contrast sensitivity is common in people with low vision. The high word/background contrast provided by a back-lit screen is a big plus for such patients.
The study also assessed low vision patients' comfort while reading and found that their preferred mode was linked to their degree of vision loss.
"Our findings show that at a relatively low cost, digital tablets can improve the lives of people with vision loss and help them reconnect with the larger world," said Daniel Roth, who led of the study.