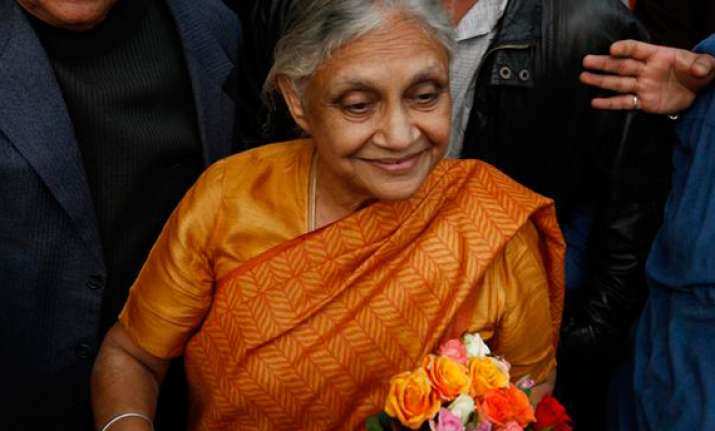 New Delhi, Jun 10: Delhi achieved an impressive growth rate of 11.3 per cent in 2011-12 which was much above the national figure of 6.5 per cent, despite the slowdown in the overall economy of the country.
Top officials in the Finance Department said the government was confident of maintaining around 11 per cent growth rate in the current fiscal despite downward forecast for the economy in general.
The gross state domestic product (GSDP) of Delhi at the current prices for the year 2011-12 has been estimated at Rs 3,13,934 crore against Rs 2,64,496 crore in 2010-11, as per the latest figures.
"Delhi's contribution to the GDP of the country was 3.8 per cent in 2011-12 while having 1.4 per cent share in total population of the country," Chief Minister Sheila Dikshit said, exuding confidence of maintaining a high growth rate in 2012-13.
The Delhi government has projected the economy of the city to grow at a rate of 11 to 11.5 per cent during the 12th Five Year Plan period. The growth rate of Delhi in the Eleventh Plan period was 11.46 per cent as compared to 7.9 per cent at the national level.
The city government has already taken a number of steps including enhancing the tax collection mechanism and keeping the fiscal deficit under control to keep its financial position in a healthy state.
The fiscal deficit is proposed to be reduced to Rs 2,604 crore in 2012-13 which was Rs 3,177 crore in 2011-12 as per revised estimates.
Officials said though the government had faced crunch in the financial year 2010-11 due to huge spendings in the Commonwealth Games projects, the position has improved significantly as tax collection in 2011-12 was "very impressive".