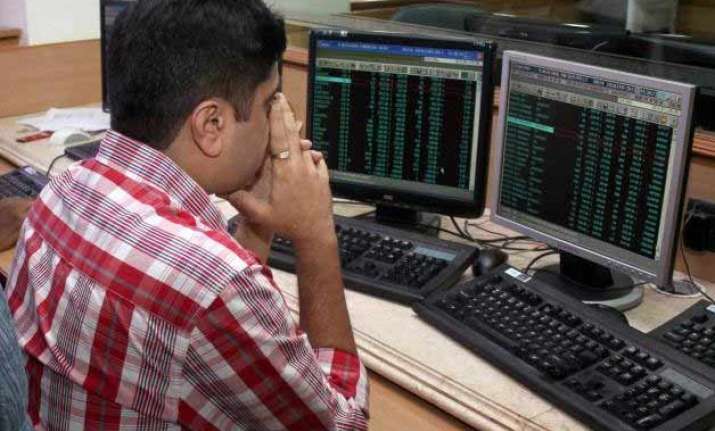 Mumbai: In a major after-effect of Chinese stock crash, Indian markets witnessed a sharp fall on Thursday with Sensex plunging over 500 points to crack below the 25,000-level while Nifty breached 7,600 - their lowest level in over three weeks.
The rupee fell to 66.95/dollar today, continuing its recent weakness amid a depreciation of the Chinese yuan. The rupee had closed at 66.82 on Wednesday.
In the Indian markets, metal stocks came under strong selling pressure on concerns that the depreciation of the Chinese yuan could make imports cheaper. Oil stocks also tumbled following global crude prices plunging to 11-year lows.
The sensex tumbled as selling pressure intensified after trading in Chinese shares was suspended for the second time this week.
Trading on the Shanghai and Shenzhen bourses was halted, second time in this week, after shares plunged over 7 per cent within the first 30 minutes of trading, triggering the circuit breaker mechanism.
A similar plunge had triggered the circuit breaker on Monday, the first day the mechanism took effect.
Today's trading was the shortest trading time in the history of China's capital market history, Xinhua news agency reported.
China's central bank again surprised markets by setting onshore yuan's value lower to the US dollar, sending the domestic stock markets tumbling.
China had depreciated its currency in August to shore up exports, a move that had roiled global markets; Thursday's depreciation too is likely to set off similar ripples across markets, including India.
The crash in China markets also triggered a sharp fall in other Asian markets. Japan's Nikkei shed 2.3 per cent while Hong Kong's Hang Seng plunged 2.75 per cent.