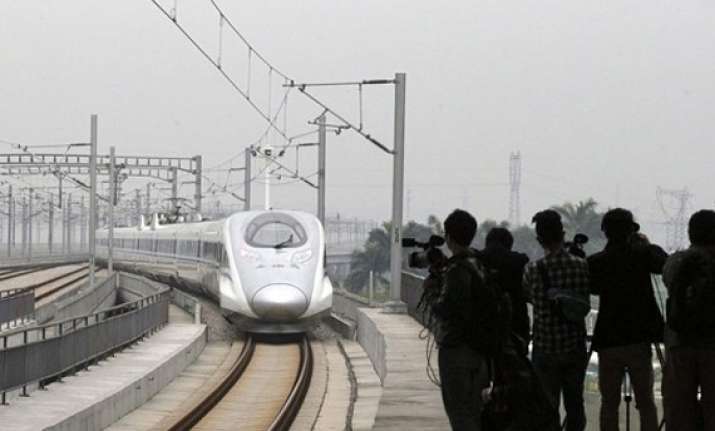 New Delhi, Dec 27: China has opened the world's longest high-speed rail route, the latest milestone in the country's rapid and super fast rail network. The new 2,298-kilometre (1,425-mile) line between Beijing and Guangzhou will halve the time required from the country's capital in the north to Guangzhou, an economic hub in southern China. In terms of timing, it will now take only 8 hours as against 22 hours previously required.
Trains on the latest high-speed line will initially run at 300 kph (186 mph) and will have 35 stops in major cities such as Zhengzhou, Wuhan on the Yangtze River and Changsha. More than 150 pairs of high-speed trains will run on the new line every day, the official Xinhua News Agency said, citing the Ministry of Railways said.
In recent years, following the opening of the first high-speed rail system from Beijing to Tianjin in 2008, China has undertaken a series of major steps to improve its extensive rail network for high-speed service, which critics say is at the expense of safety. In a span of less of 15 years, China has built the longest high-speed rail network on earth, of approximately 9,676 km, of which 3,515 km can top speeds of 300 km. In addition, the Red Dragon has been converting its decades-old railway lines to accommodate high-speed trains.
Train travel is of high importance for the evolving Chinese middle class as it is a cheap and easy source of commuting through different parts of the country.