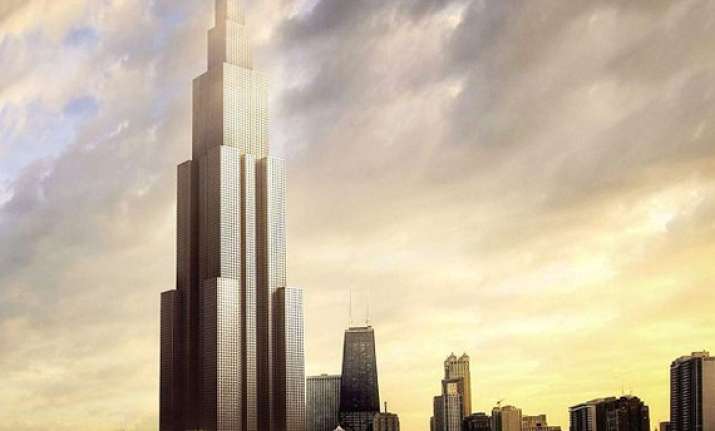 New Delhi, Nov 22: A Chinese construction company has revealed plans to build the world's tallest skyscraper - in just three months.
The building, called Sky City, will be built in Changsha, south-east China. As per the plans, the structure will be a 220-storey standing at an incredible 2,749ft (838m).
The group is hopeful of constructing at an astonishing pace of five storeys a day, using a special method that uses prefabricated sections.
Officials at the Chinese company expect the construction to start by the end of the year, but they are still waiting for Chinese government approval of the project. Upon completion, the mammoth tower will house over 31,000 people, as well as schools, hospitals, offices and other businesses.