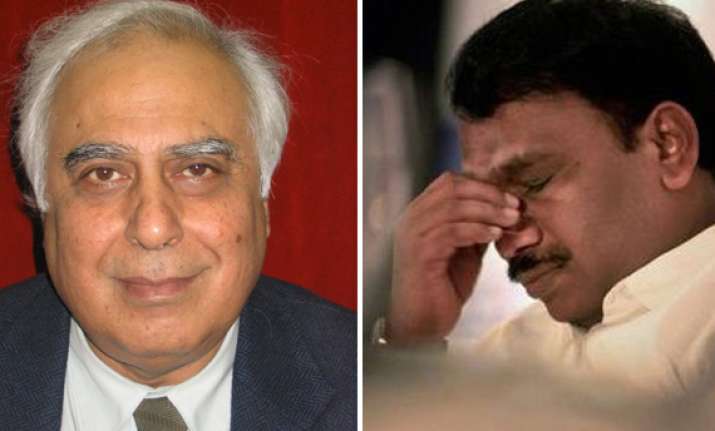 New Delhi, Oct 24:  Centre has absolute powers to decide the terms and conditions for telecom operators as neither the Telecom Regulatory Authority of India (TRAI) nor the Telecom Disputes Settlement and Appellate Tribunal (TDSAT) can overrule it, the Supreme Court has ruled.  The apex court said though TRAI has been conferred with the statutory power to recommend the terms and conditions of the license and the Central Government was bound to seek its recommendations, yet, the same was not binding on it.
 
"The final decision on the terms and conditions of a license to a service provider rested with the Central Government. The legal consequence is that if there is a difference between the TRAI and the Central Government with regard to a particular term or condition of a license, as in the present case, the recommendations of the TRAI will not prevail and instead the decision of the Central Government will be final and binding."

A bench of justices R V Raveendran and A K Patanaik passed the ruling while upholding an appeal filed by the Union Government challenging a TDSAT direction of 2007 to the Government to prepare a revised term and conditions for the licensees vis-a-vis adjusted gross revenue (ADR). 

The licensees had earlier questioned the validity of the definition of ADR before the Tribunal on the ground that it can only relate to the revenue directly arising out of telecom operations licensed under Section 4 of the Indian Telegraph Act, 1885, after adjustment of expenses and write offs and revenues directly not attributable to the licensed telecom activities.

The apex court said once the licensee had accepted the Telecom Ministry stipulation that the license fee would be a percentage of gross revenue of the total revenue of the licensee company, they could not have approached the TDSAT questioning the definition of ADR.

The Tribunal had earlier on the appeal filed by the operators held that revenue received by a licensee from activities beyond licensed activities would be outside the purview of Section 4 of the Telegraph Act, and hence, Centre cannot recover it from the companies. 

However, the apex court interpreting Section 4 of the Telegraph Act, said the proviso, enables Central Government to extend licenses on such conditions and in consideration of such payments as it thinks fit.

"As the Central Government owns the exclusive privilege of carrying on telecommunication activities and as the Central Government alone has the right to part with this privilege in favour of any person by granting a license. 

"Thus, once a license is issued under proviso to sub-section(1)of Section 4 of the Telegraph Act, the license becomes a contract between the licensor and the licensee.  Consequently, the terms and conditions of the license including the definition of ADR in the license agreement are part of a contract between the licensor and the licensee, Justice Patnaik writing the judgement said.