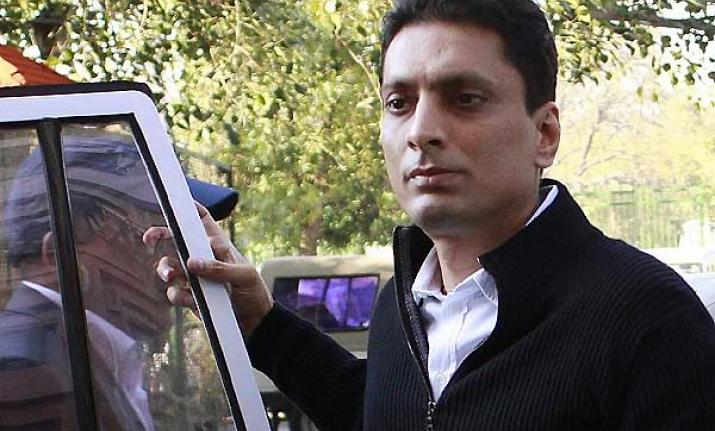 In fresh trouble for Shahid Balwa's D B Realty, the CBI, probing into the kickbacks-for-loans scam estimated at around Rs 12,000 crore, has registered a Preliminary Enquiry (PE) against the company on charges of availing loan without fulfilling norms.
During investigations into the scam in which several senior officials of public sector financial institutions were arrested, the economic offences wing of CBI was also looking into the involvement of private companies which were beneficiaries.
While the agency did not reveal the involvement of the companies in the charge sheets filed in the five cases, an enquiry has been initiated against D B Realty for allegedly availing loan of Rs 300 crore without fulfilling the eligibility rules, official sources said.
The PE was registered after CBI stumbled upon the balance sheet of D B Realty which allegedly did not match with the real figures. According to senior CBI officials, numbers had been inflated through forged documents.
In its response, DB Realty said in a statement that it had provided all documents as requested by the CBI and is cooperating fully. "However, at this stage, we cannot disclose the subject matter or details of what has been shared with the CBI," it said.
The real estate company also sought to clarify that there has been no allegation of inflation of net worth, forgery of documents or the company not meeting the qualification parameters for the loan availed, as alleged.
"D B Realty would also like to state here that, of the Rs 188 crore availed from LIC, currently, only an amount of Rs 27 crore is outstanding. Again, a reflection on the low debt ratio of the company. Necessary security has also been created to secure the loan.
"All documents relating to the net worth of DB Realty and its group/associate companies are in the public domain viz. the DRHP and the Annual Reports and the same can be verified independently," the company said in its statement.
The agency had filed charge sheets against all the accused - LIC Housing finance CEO Ramchandra Nair, the then general manager of Bank of India R N Tayal, the then deputy general manager of Punjab National Bank Venkoba Gujjal and Rajesh Sharma, chairman and managing director of private financial services firm Money Matters. The charge sheet has also named two employees of Money Matters - Sanjay Sharma and Suresh Gattani - as accused.
However, the CBI court discharged all individuals from all the allegations in this case later on.
As per information available through sources on November 23, 2018, the CBI has decided not to file any appeal against the acquittal of Rajesh Sharma in this case by CBI Special Judge. 
Rajesh Sharma was the chairman and managing director of private financial services firm Money Matters when this case was filed.