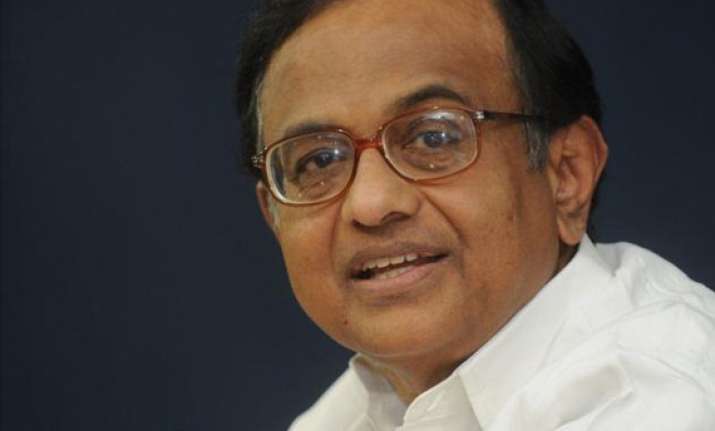 New Delhi, Dec 31: The government will roll out its ambitious scheme of transferring cash to beneficiaries of select schemes in 20 districts tomorrow, but food, fertiliser and fuel subsidies will not be covered in the initial phase. Announcing the roll-out plan, Finance Minister P Chidambaram said that more and more districts and schemes would be covered under the scheme during the course of 2013.
"We are proceeding with caution. 20 districts from January 1... All 26 schemes are ready for rollout. On January 1, the seven schemes in which pay out is due in the (20 selected) districts, the money will be transferred through the direct benefit transfer system using the UIDAI platform," he said.
 The Minister, however, clarified that subsidies relating to cooking gas (LPG), kerosene, diesel, food and fertilisers will not be included in the first phase of the roll-out. "At the moment there is no intention to transfer subsides on food, fertiliser, diesel and kerosene through direct benefit transfer. Here, existing system will continue because they are complex issues," he said.
On subsidy on LPG, the Minister clarified, "I don't know when it will be covered. It is not covered in the first phase." The Minister said that scheme will be rolled out in 43 districts by March 1 - 20 districts from January 1, 11 districts from February 1 and 12 districts from March 1.
By end of 2013, Chidambaram said, the direct cash benefit transfer will be rolled out in all the districts of the country. He said the subsidies would be transferred to the beneficiaries' bank accounts if they do not have an Aadhaar number.
Chidambaram said: "Over the next few days or weeks we will aim at 100 per cent penetration of Aadhaar beneficiaries... Whether there is Aadhaar card is not money will be credited, money will be withdrawn." He said that in these 43 districts, Aadhaar penetration among beneficiaries is very high. Also, banks have floated tender for 20 lakh inter-operable micro ATMs.
For those who do not have Aadhaar-linked bank account, the Minister said the money would be transferred into their accounts so that they can withdraw it through the business correspondents. He said the list of the beneficiaries is already there with the respective departments in the Ministries concerned.
There will be glitches in operationalising the scheme and the officials, who are overseeing its implementation, will resolve them, Chidambaram said, adding that this is a 'game-changer' scheme with regard to governance and the way the government provides subsidy to people.
Information and Broadcasting Minister Manish Tiwari said the first phase would benefit about two lakh people. The direct cash transfer scheme, said a press statement, will not be a substitute for delivery of public services which would continue to take place as per the normal delivery channels.
The seven schemes which are ready for payout from January 1 include pre and post matric scholarships for SC, STs and OBCs, Indira Gandhi Matrutva Sahayata Yojana, Dhanalakshmi scheme and stipend scheme for SC, ST job seekers.