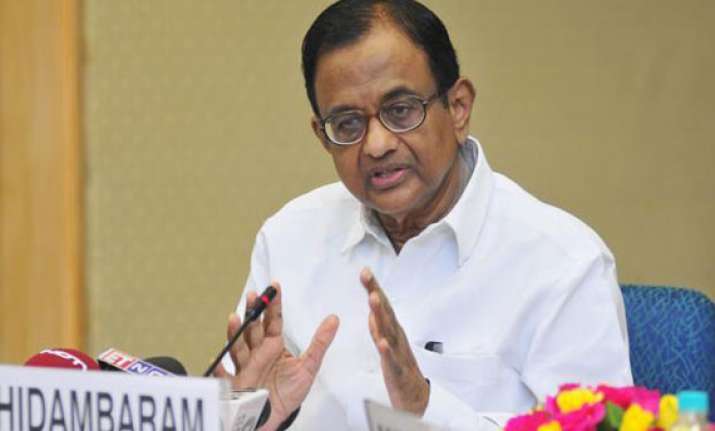 New Delhi, Feb 28: Finance Minister P Chidambaram today said Cabinet will take a view on offer of conciliation proposed by British telecom firm Vodafone in the Rs 11,217 crore tax dispute case.
The Income Tax Department had issued a letter in January to Vodafone International Holdings BV stating that the company is required to pay tax demand of about Rs 11,217 crore along with interest.
However, Vodfone replied back saying that they do not owe anything to the Indian government.
Addressing a post-Budget press conference, Chidambaram said Vodafone earlier wanted to take India into international arbitration.
"Since than we had discussions. Vodafone has now offered conciliation...that matter will go to the Cabinet.
If the Cabinet accepts the offer of conciliation, the matter will go to conciliation, conciliation as different from arbitration," he said, adding, conciliation is not binding.  
"By conciliation, a conciliator can suggest a way forward and both sides have to accept it before there can be a solution. The two sides may agree, may not agree," he said.
Vodafone is facing the tax liability for purchase of Hongkong based Hutchison Whampoa's stake in Indian telecom business Hutchison Essar in 2007.
On the retrospective tax introduced through last Budget, Chidambaram said the government was examining recommendations of the Parthasarthi Shome committee on the issue.  
He said the panel has suggested that "if it becomes necessary" for government to make a retrospective law, in such a case government should only collect the tax and not the penalty and interest.
"That recommendation is under consideration," the Finance Minister said.The amendment to Income Tax Act, 1961 with retrospective effect has been passed by Parliament.