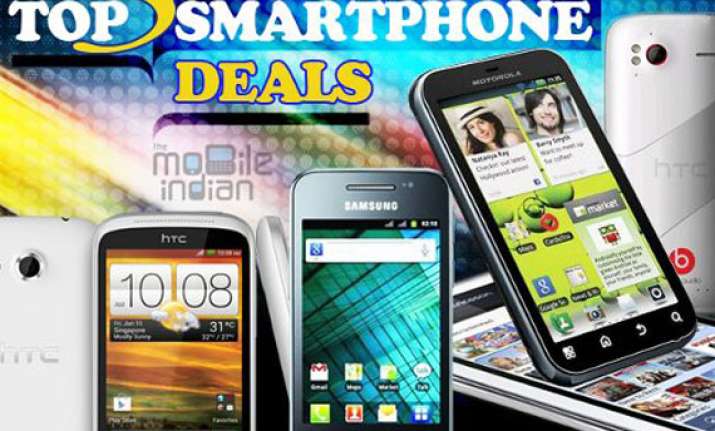 With new several new devices announced in last couple of months, the prices of the existing smartphones have been fluctuating. India being a price sensitive market, there are enough options for the consumers choose the right smartphone for them.
With the last quarter about to start, the companies are quietly slashing the prices of the smartphones introduced late last year. The blooming online retail space for smartphones has forced the offline store guys to be open for negotiating the prices. Here are the top 5 online deals you can go for or use them to negotiate prices in the offline stores.
Samsung Galaxy S III (Rs 33,650)
This quad-core mobile processor and 4.8-inch touchscreen display bearing handset is one of the top Android smartphones in the market. Samsung had introduced the 16 GB Samsung Galaxy S III in India at Rs. 38,400 and last week it got an official price cut of Rs. 2000. Now you can buy the Galaxy S III smartphone online for as low as Rs. 33,650 from BuyThePrice website.
The Galaxy S III features a 4.8-inch HD Super Amoled touchscreen display with 1280x720 pixel resolution natively. Apart from a brilliant display, the smartphone packs a quad-core 1.4 GHz Samsung Exynos 4 Quad 4412 mobile processor with 1 GB RAM. It sports a new version of TouchWiz UI, dubbed as Nature UX, and is about 40 per cent less intrusive than its previous versions.
Samsun Galaxy S III is pre-loaded with Android 4.0 Ice Cream Sandwich and the company has announced to release the Android 4.1 Jelly Bean update next month. Samsung hs introduced new Smart Stay feature that detects the user's eyes and shuts off the screen when the user is not watching the screen.