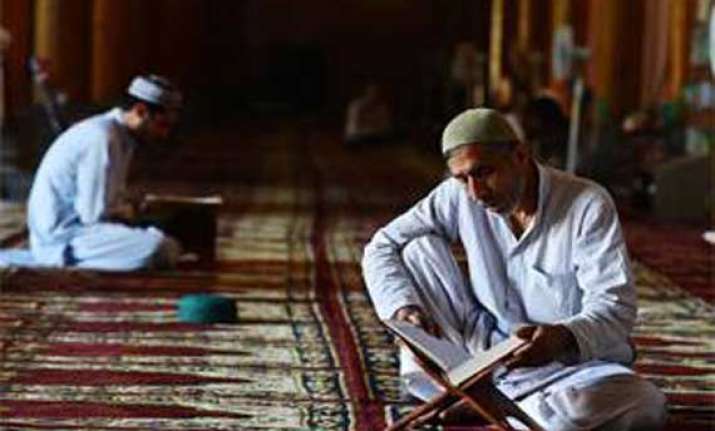 New Delhi:  The budget of BJP-led NDA government on Thursday announced a higher outlay of Rs. 3,734.01 crore for the Ministry of Minority Affairs and announced schemes for skill upgradation of minorities and Rs. 100-crore for modernization of madrasas.
The outlay of the Ministry of Minority Affairs in the union budget presented on Thursday in Parliament by Finance Minister Arun Jaitley is 5.75 per cent higher than Rs. 3,530.98 crore announced by the previous Congress-led UPA government in the last budget.
BJP had promised equal opportunities for minorities in its manifesto for Lok Sabha elections and said that it "would ensure a peaceful and secure environment where there is no place for either the perpetrators or exploiters of fear".
Introduction of a national Madrasa modernization programme was also one of the poll promises made by the party.
"A programme for the upgradation of skills and training in ancestral arts for development for the minorities called ?Up gradation of Traditional Skills in Arts, Resources and Goods? would be launched to preserve the traditional arts and crafts which are rich heritage.
"An additional amount of Rs. 100 crores for modernization of madarsas has been provided to the Department of School Education," Jaitley said in his budget speech.
The BJP manifesto said that it is committed to the preservation of the rich culture and heritage of India's minority communities, alongside their social and economic empowerment.