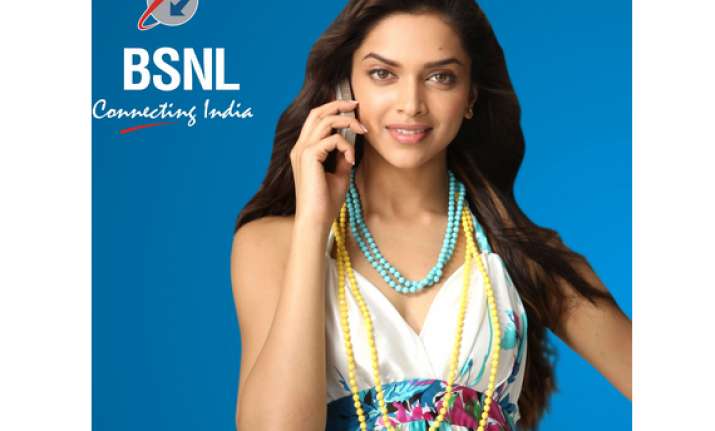 New Delhi: With a target to add more users and increase its revenue by around 6 to 7 percent on monthly basis, state-run BSNL Friday launched a host of promotional offers for the festive season.
"The offers are for the forthcoming festive season. We are looking to add more subscribers and are targetting a jump of 6-7 percent in our revenues on the back of the offers," BSNL Director (Consumer Mobility) Anupam Srivastava said.
He said the company is already witnessing an increase of 5 percent in its revenues on month on month basis due to the various consumer initiatives taken by the company.
The company, which is celebrating its 13th anniversary, is offering free SIM cards for new connections from October 1-7.
In a limited period plan, the public sector firm is also offering full talk time on top up vouchers in the range of Rs. 100-199 for 15 days of every month. This offer, will be available for three months starting October 1.
Regarding data, the company has come out with a plan, wherein it will provide 10 per cent additional data usage free of charge on special tariff vouchers of Rs. 98 onwards.
It feels the scheme will benefit students and youth of the country.
Srivastava said: "In a bid to benefit its customers, BSNL has been coming out with such schemes and in future also, it will continue offering such plans."
The PSU is aiming to strengthen its position in the industry. The firm, which is currently the fifth largest player in terms of mobile phone subscribers is striving to reach the top in coming years.
The company last year started nationwide expansion of its network after a gap of around five years.
BSNL had 14.56 percent market share with around 9.71 crore mobile subscribers at end of May, as per GSM industry body COAI.
The PSU, which is suffering losses since 2009-10, showed some signs of recovery last fiscal.
BSNL losses, as per unaudited results, stood at Rs. 8,198 crore for 2012-13, compared to Rs. 8,851 crore posted in 2011-12.