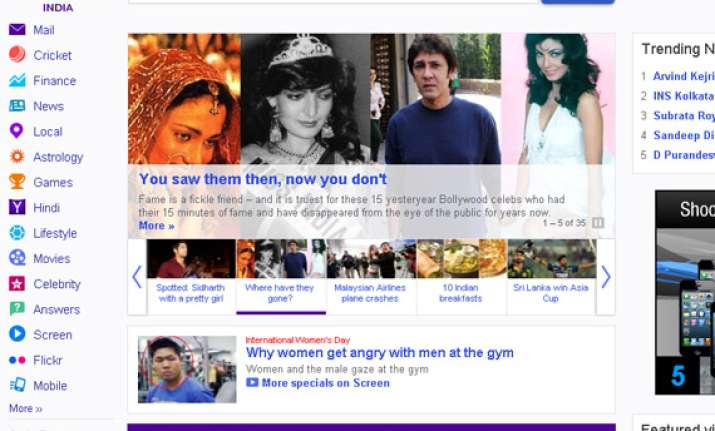 New Delhi: Yahoo has rolled out its completely revamped homepage in India. The new design also features infinite scrolling as the webpage never ends.
Besides India, the all-new homepage has been rolled out in Singapore, Malaysia, Indonesia, Philippines and Vietnam, while it has been live in the US for almost a year now. 
The company calls the new page as more fluid and adaptable as it makes it easier for the users to discover the content. The page is based on a users' surfing behavior and also allows reading, saving for later or deleting. It also has a section that allows users to view upcoming birthday from their Facebook account.
According to Yahoo, the new page is simple to navigate as the users can easily browse top stories, check email, stocks, photos and check the weather.
The new page streams the most popular stories in a virtually endless stream of content across verticals like news, sports, celebrity stories, entertainment and lifestyle.
The homepage also has utility apps such as Yahoo! Weather, Finance and Flickr, offering seamless experience across platforms and devices. 
Yahoo reportedly has 800 million users worldwide and about half of them are mobile internet users. In India, it has approximately 30 million monthly users.