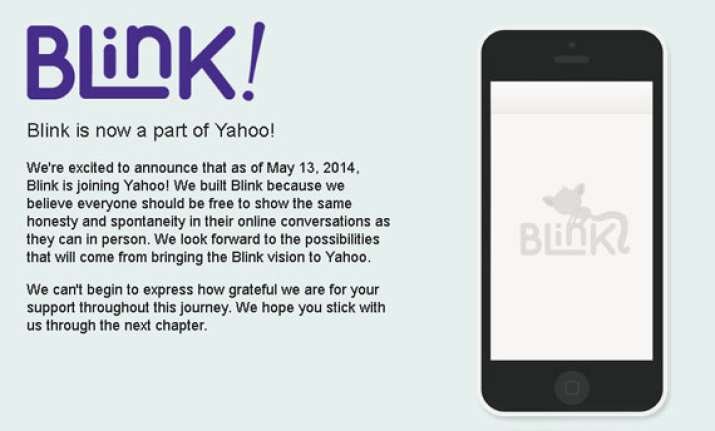 New Delhi: Yahoo has acquired Blink, a mobile application that allows users to share messages that self-destruct. Reports suggest that the internet giant was interested in the talent behind the foundation team.
Terms of the deal were not disclosed.
Blink's seven-person team will now work on Yahoo's "smart communication" products. The team includes former Google employees Kevin Stephens and Michelle Norgan, who founded Meh Labs, the start-up that created Blink.
"Look forward to the possibilities that will come from bringing the Blink vision to Yahoo," Blink said on their website. 
"We built Blink because we believe everyone should be free to show the same honesty and spontaneity in their online conversations as they can in person."
Yahoo has reportedly bought 40 start-ups since chief executive Marissa Mayer took over two years ago in an attempt to revamp the internet company.
It has been looking to generate more mobile content and advertising revenues as an increasing number of people use tablets and smartphones.