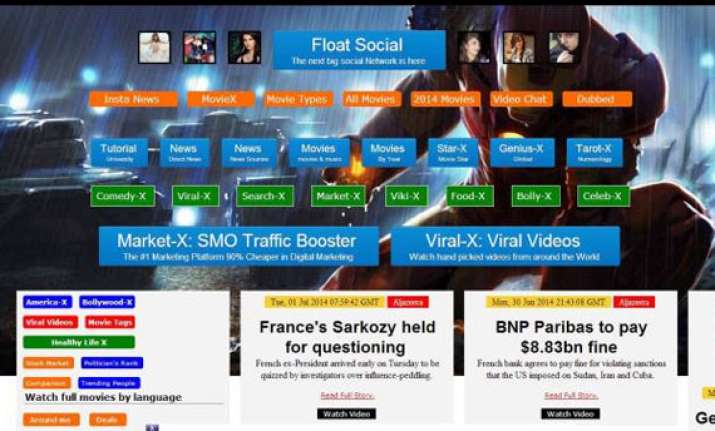 New Delhi: Worldfloat, India's largest homegrown social network with around 60 million users, has launched a new mobile application that combines news feeds, videos and movies with the social network.
"What makes Worldfloat mobile unique and exclusive is that it gives picture-based real time news on mobile from mixed varied news sources and the internet in a convenient way," Worldfloat founder Pushkar Mahatta said.
When you visit Worldfloat.com through Google on your mobile now you will experience a beautiful-looking interface with a cover story of the latest news happening in India and around the world and latest news feeds from different sectors including technology, science, global, sports, business and entertainment, Mahatta said.
He said the new mobile app offers easy-to-scroll interface with hard-hitting headlines from various sources.
Worldfloat claims to be the Flipboard for India on mobile and with the Indian population of mobile internet users growing rapidly, the company expects to have the largest market share in the news world of mobile apps
Flipboard is mostly focussed on U.S. and western countries and dominated by news, while Worldfloat has introduced to India focussed mobile apps and also caters to Western audiences.