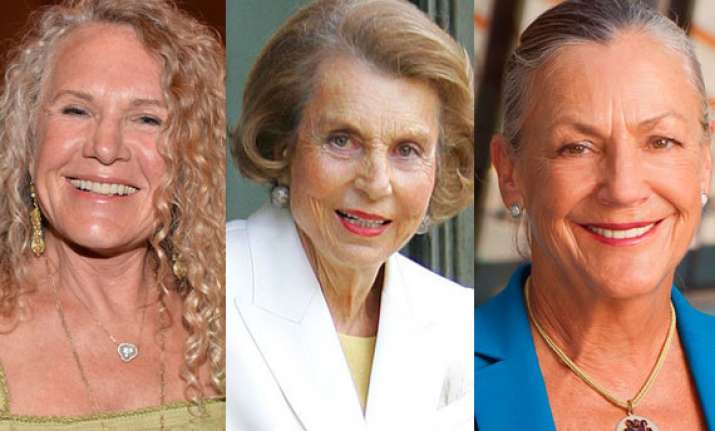 New Delhi: Forbes has released its annual list of the world's richest billionaires, showing 172 women on the list, which is a striking 25 per cent increase from the last year. But despite their record-breaking presence, women still only make up 10 per cent of the billionaires club.
Among the billion-dollar ladies are Sheryl Sandberg, Lean In scribe and COO of Facebook; Meg Whitman, president of Hewlett-Packard; and Christy Walton, whose late husband was the son of Walmart founder Sam Walton.
Sandberg is also amongst the world's youngest self-made billionaires and joins Whitman as a female tech billionaire. Other women to join the list with a self-made fortune include Folorunsho Alakija, who is Nigeria's first female billionaire with her lucrative oil-producing company earning her a fortune of $2.5 billion, and the co-CEO of online gambling site Bet365, Denise Coates.
Reports suggest that only 32 of the 172 female billionaires actually struck it rich on their own; others inherited wealth from their parents or husbands.
Here is the list: