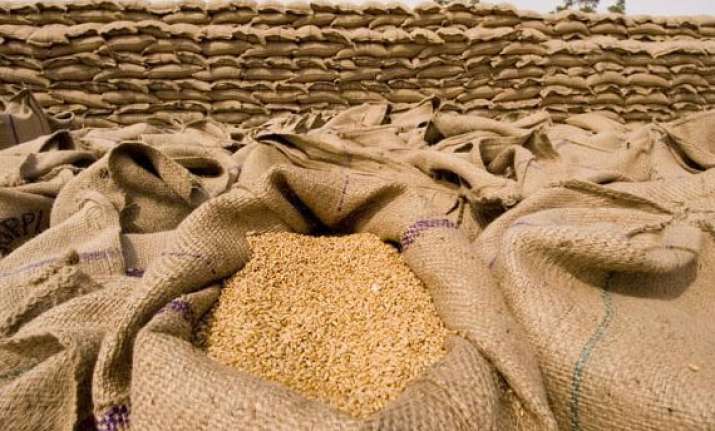 New Delhi: The government today approved sale of 10 million tonne of wheat from FCI stock in the open market in order to boost domestic supply and check prices.
A decision in this regard was taken at a meeting of the Cabinet Committee on Economic Affairs (CCEA), headed by Prime Minister Narendra Modi.
"The CCEA has cleared sale of about 10 million tonne of wheat via the Open Market Sale Scheme (OMSS) to bulk buyers," sources said.
The reserve price under OMSS has been fixed at Rs 1,500 per quintal plus freight charges for old crop and 5% premium for new crop, the sources added.
Wheat would be sold through e-tendering process by the state-run Food Corporation of India (FCI) with an aim to improve domestic supply of wheat and check prices, besides reducing storage pressure on the FCI.
Wheat prices have firmed up in the last few days. Wholesale price of wheat has increased to Rs 19 per kg in the national market in July, from Rs 16.10 per kg in the same month last year, as per the official data.
In 2013-14, the government had announced sale of 8.5 million tonne of wheat via OMSS, but was able to sell only 5.8 million tonne, earning about Rs 9,310 crore.
Till early this month, the FCI had a wheat stock of 40 million tonne, against the requirement of 20 million tonne.
The country had produced a record 95.60 million tonne of wheat in the 2013-14 crop year.