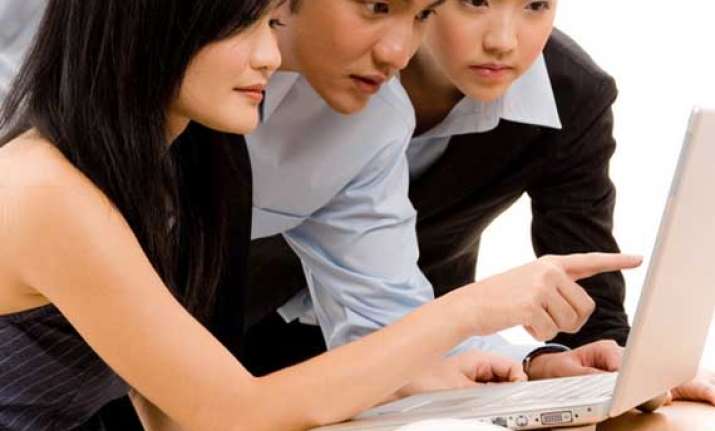 New Delhi: The National Stock Exchange has launched trading of futures tied to its VIX volatility index, known as the "fear gauge", providing a key hedging tool against uncertainty ahead of general elections and weaker global market sentiment.
Trading was active with Rs 1.2 billion worth of contracts trading at 12.00 noon.
The futures are tied to VIX, which is modelled on the Chicago Board Options Exchange's popular index and measures expected near-term volatility for shares based on prices of options.
Traders expect strong demand for VIX futures, including for speculative trading, even though recent launches by India's largest exchange of other products, such as a listing platform for small and medium-sized companies, failed to gain much traction.
"Volatility is a different risk class. It has a tremendous potential as everyone has to deal with volatility. Anyone who has a portfolio, one who needs to hedge the portfolio for volatility... It could be for institutional or high networth individuals (HNI). It is a broad base usage of this product," NSE MD & CEO Chitra Ramkrishna said after the launch.
Uncertainty is for everyone. This product will help in hedging uncertainty. We expect very good broad-based participation in this product, Ramkrishna added.
Regionally, trading interest in such a hedging tool has been mixed, with subdued activity for the S&P/ASX 200 VIX futures in Australia launched last October, and the Nikkei Volatility Index in the Osaka Stock Exchange launched in February 2012.
"I think NVIX (NSE VIX) futures are a good instrument for option traders since it allows them to hedge volatility," said Anant Shirgaonkar, head of India Equities for UBS Securities in India.
"It is also a positive development from the point of view that it increases the portfolio of products available to international and domestic investors. This is more in line with having products which are available in the global markets traded in the Indian market as well."
India's broader VIX index, which was launched in April 2008 under license, has become a popular barometer of sentiment for domestic investors.
India VIX indicates the investor's perception of the market's volatility in the near term. The index depicts expected market volatility over the next 30 calendar days.
A high India VIX value would suggest that the market expects significant increase in volatility, while a low value indicates the reverse. India VIX and Nifty have a negative correlation.
The launch of VIX futures comes as the broader fear gauge on Wednesday hit its lowest since March 2013. However, traders widely expect volatility to pick up as the continued wind down in monetary stimulus by the Federal Reserve and concerns about China's economy are keeping global shares volatile.
More importantly, investors are bracing for volatility ahead of and possibly after general elections due by May.
"VIX futures should pick up because it's a new asset class that fits into an investor's trading needs. The timing for a volatility product is also good because it comes as we are staring at elections," said Tushar Mahajan, head of India futures and options for Nomura in Mumbai.
The Nifty has fallen 1.7 per cent so far this year as of Tuesday's close, compared to a 2 per cent fall in the MSCI index for Asia-Pacific excluding Japan.
VIX futures comes as the NSE's recent products have failed to gain much traction. For example, NSE's SME platform has seen only four listings since launching in March 2012.