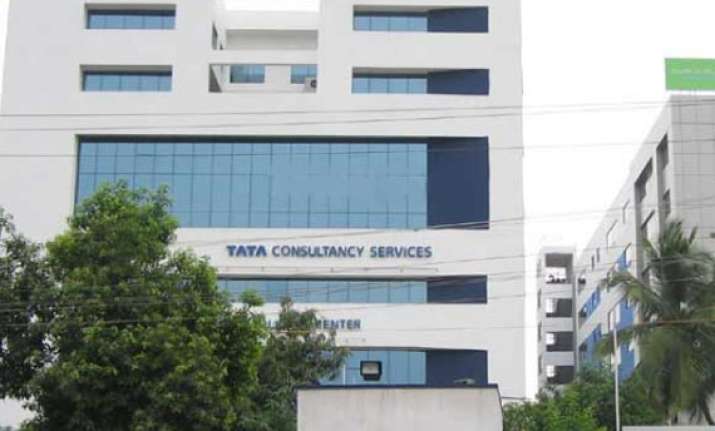 New Delhi: Outsourcing giant Tata Consultancy Services (TCS) has become the first Indian company to exceed Rs 5 lakh crore in market capitalisation. The company's share price touched a 52-week high of Rs 2,580.60, taking its market cap to Rs 5.6 lakh crore ($86.5 billion, at 60 a dollar).
The feat makes TCS the second most valuable IT services company in the world ahead of Ireland's Accenture but behind US's IBM. At present, Accenture's market valuation stands at $51 billion and that of IBM at $193.7 billion.
Surprisingly, TCS' market cap is larger than the combined market cap of the other four domestic IT players in the pecking order like Infosys ($31.7 billion), Wipro ($23.3 billion), HCL Technologies ($17.9 billion) and Tech Mahindra ($8.5 billion).
Moreover, the market cap of TCS is also ahead of Tata group companies' $57.2 billion. TCS is followed by ONGC ($57.63 billion), Reliance Industries ($55.53 billion) and ITC ($46.62 billion) in the rankings.
In a list of the world's most valuable companies, TCS has moved up to 103 from 139 at the beginning of the year. SAP is at 100.
Several market analysts have given a "buy" rating to the company and expect an eventful FY15 for TCS as its global customers up spending on IT services.
TCS, which gets more than three-quarters of its revenues from US, is one of the most expensive IT services stocks in the world, with its market cap more than six times its revenues and 28 times its net profits in FY14.
Analysts believe TCS is well on its way to reach a $100-billion market cap in the next two years.