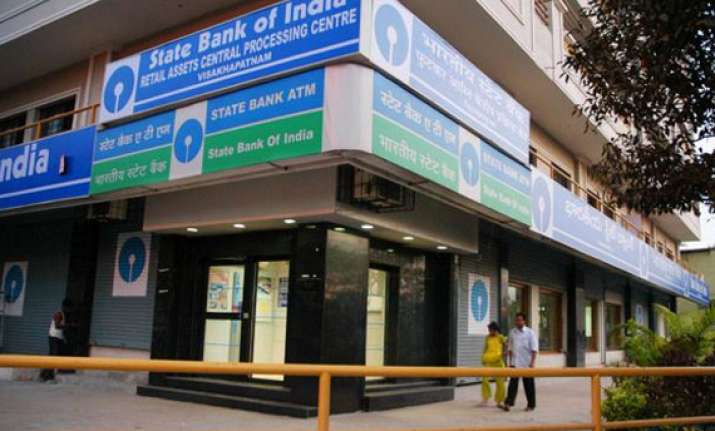 New Delhi: State Bank of India (SBI) has reported a 34 per cent decline in net profit to Rs 2,234.34 crore for the third quarter ended December 31, 2013, on account of higher provisioning for bad loans.
The country's largest bank had a net profit of Rs 3,396 crore on standalone basis in the October-December quarter of 2012-13.
The total provisioning for non-performing assets (NPAs) rose to Rs 3,428.59 crore during the December quarter, up from Rs 2,766.18 crore in the corresponding period last financial year, SBI said in a filing to the Bombay Stock Exchange (BSE).
Total income of the bank rose to Rs 39,061 crore during the third quarter from Rs 33,992 crore in the same period a year ago.
The gross NPAs, which represents portion of bad loans, stood at Rs 67,799.33 crore at the end of December, up from Rs 53,457 crore in the year ago period.
As of December 31, the bank's portfolio quality declined, with gross NPAs at 5.73 per cent of gross advances, against 5.30 per cent a year ago.
SBI's net NPAs during the third quarter rose to 3.24 per cent, from 2.59 per cent in the period a year earlier.
On a consolidated basis, the SBI group net profit plummeted by 40 per cent to Rs 2,838 crore during the October-December quarter. It was at Rs 4,648 crore in the year ago period.
During the three quarters (April-December) of 2013-14, the bank's net profit on standalone basis declined by 27 per cent to Rs 7,850.43 crore, as against Rs 10,805.76 crore in same period of 2012-13.
Its total income rose to Rs 1,12,493.42 crore in the nine months, from Rs 99,361.07 crore in the year-ago period.
SBI shares were trading at Rs 1,460.80, down 2.59 per cent, in the afternoon trade on BSE.