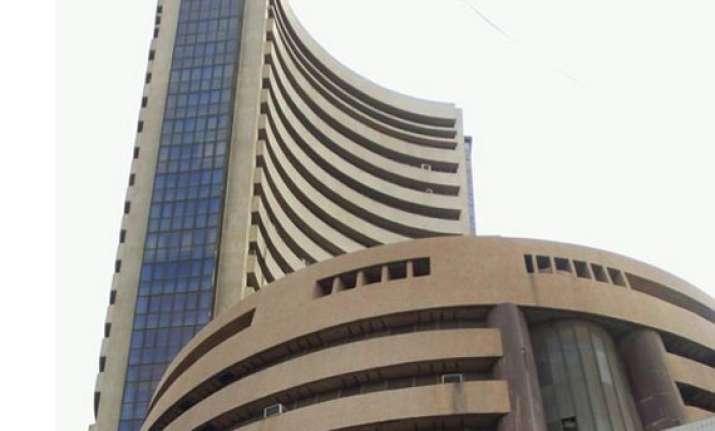 Mumbai: Expectations of stable GDP growth figures coupled with an overall expectation of further reform and quick notifications for the hike in foreign capital limits in defense and railways led to positive investor sentiments in the Indian equities market which made gains in the week ended Aug 28.
"Overall the markets have remained positive to the reforms. We are comfortable with the markets move in the long term. There might be certain volatility in the short-term but the over all macro-economic indications show a positive outcome," Devendra Nevgi, chief executive research firm Zyfin Advisors, said.
"Positive international cues like the European and Japanese central banks stand on maintaining the interest rates will be counter to any announcements by US Fed in deciding on the stimulus cut."
The benchmark index gained 0.82 per cent in the week ended Aug 28 from its previous weekly close on Aug 9. The index closed at 26,638.11 points, while it ended trade at 26,419.55 points on Aug 28.
The Indian markets, which remained closed for trading Friday on account of Ganesh Chaturthi, saw healthy buying from foreign institutional investors Thursday.
The FIIs had turned net buyers Thursday to the tune of $87.97 million, or Rs.531.90 crore, according to data with National Securities Depository Limited (NSDL) showed.
Domestic institutional investors (DIIs) which includes banks, development finance institutions (DFIs), insurance and mutual funds bought net stocks worth Rs.730.43 crore on Thursday.
"FIIs were net buyers but buying was subdued over the week. Easing of geo-political tensions in Israel-Palestine also helped," Dipen Shah, head, private client group research, Kotak Securities, told IANS.
"Going ahead, expectations on interest rate movements in US and fiscal reforms in India will continue to drive the markets in the medium-to-long term. In the short term, geo-political issues and monsoons will be the triggers to track."
Week-wise, the S&P BSE sensitive index closed Monday trade closed at 26,437.02 points, up 17.47 points or 0.07 per cent
Sensex made healthy gains in the trade, surpassing its previous high of 26,530.67 points recorded Aug 19.
However, the markets had closed flat at 26,437.02 points,up 5.79 points or 0.02 per cent in Tuesday's trade.
The markets closed up 117.34 points or 0.44 per cent- at 26,560.15 points, in Wednesday's trade.
On Thursday, the benchmark index hit a record high of 26,674.38 points before closing the day's trade at 26,638.11 points, up 77.96 points or 0.29 per cent.
It surpassed the previous high of 26,630.74 points it touched Aug 25. This was the seventh consecutive monthly gain of the benchmark index.
The major Sensex gainers were: BHEL, up 5.04 per cent at Rs.240.75; GAIL, up 1.96 per cent at Rs.443.80; ONGC, up 1.73 per cent at Rs.435.15; Larsen & Toubro, up 1.62 per cent at Rs.1,526.90; Wipro, up 1.39 per cent at Rs.565.40; and ICICI Bank, up 1.01 per cent at Rs.1,556.55.
The losers were: Tata Power, down 1.97 per cent at Rs.86.90; Tata Steel, down 1.78 per cent at Rs.513.55; State Bank of India, down 1.70 per cent at Rs.2,460.45; NTPC, down 1.18 per cent at Rs.137.70; Hindalco, down 1.10 per cent at Rs.170.10; and Infosys, down 1.07 per cent at Rs.3,594.