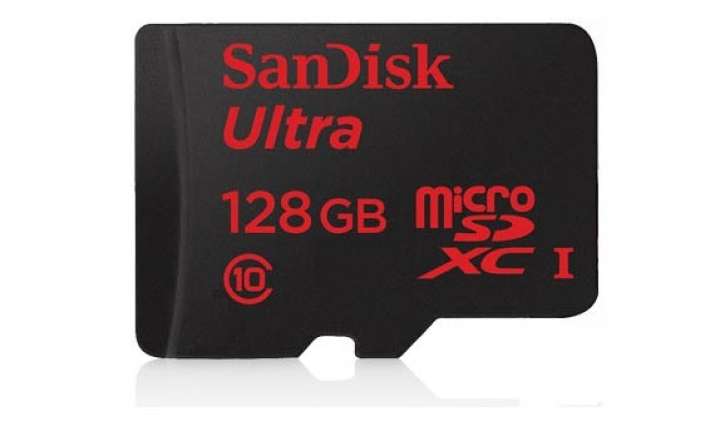 New Delhi: Storage solutions company, SanDisk, has launched its new 128GB microSD card, SanDisk Ultra microSDXC UHS-I, in India for Rs 9,999.
The new micro-SD card launched the company is currently the world's largest capacity microSD card. It was first unveiled in February during the Mobile World Congress, in Barcelona, Spain.
The company says the 128GB Ultra microSDXC card offers the highest video recording performance and delivers twice the speed of ordinary microSD memory cards.
"The card is suitable for recording full-HD video. It can store 16 hours of Full HD video, 7,500 songs, 3,200 photos and more than 125 apps," the company says.
SanDisk says the card has been developed using a proprietary technique that allows for 16 memory die to be vertically stacked, each shaved to be thinner than a strand of hair.