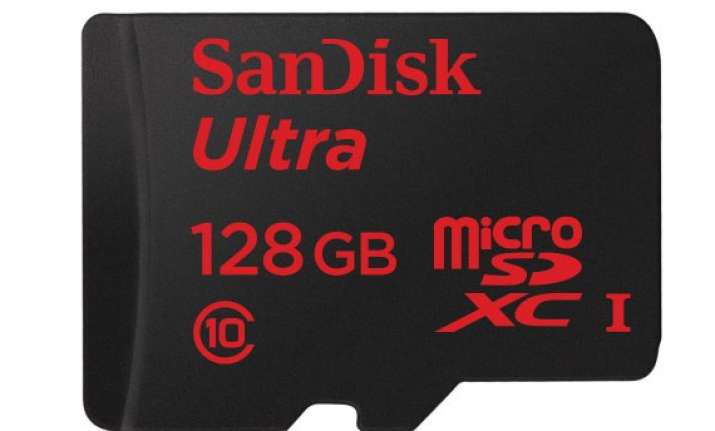 New Delhi: SanDisk ha unveiled its new 128GB Ultra microSD card. Smaller than the size of a fingernail, the new SanDisk Ultra microSDXC card offers twice the storage of current cards, making it the largest-capacity microSD card on the market. The card allows users to capture thousands of songs and photos, and hours of video on a single, removable card.
"Until now, consumers had to spread out their content between multiple products because the memory on those devices was not able to hold enough data in one place. This 128GB microSD card is going to be popular as the preferred removable storage option, giving users fast, secure and reliable access to their personal data archives," said Stuart Robinson, director, Handset Component Technologies, Strategy Analytics.
SanDisk said doubling up the storage space wasn't easy, as the company had to use custom manufacturing to stack 16 memory dies -- each thinner than a human hair -- within each card.