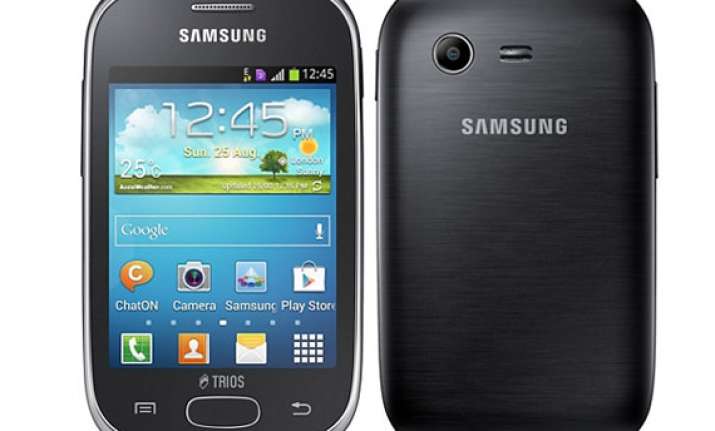 New Delhi: Samsung has introduced its triple-SIM handset in Brazil, called the Galaxy Star Trios. It is an entry-level handset that supports three SIM cards, and features refreshed specifications compared to its predecessor, the Samsung Galaxy Star S5280, which got released in first half of 2013. The company has not yet disclosed the pricing and availability of the smartphone.
The phone is listed on Brazil's official Samsung website. It features a 3.1-inch QVGA (240 x 320 pixels) TFT display and runs Android 4.1 Jelly Bean without promises or expectations for any software updates.
The Trios is powered by a single-core 1GHz Snapdragon S1 processor paired with 512MB of RAM. It misses out on front-facing camera but includes a 2-megapixel rear shooter. The device offers a 4GB of built-in storage that is expandable via microSD card (up to 32GB). Connectivity options include Wi-Fi 802.11 b/g/n, 3G connectivity and Bluetooth 4.0. The device gets its juice from a 1300mAh battery.