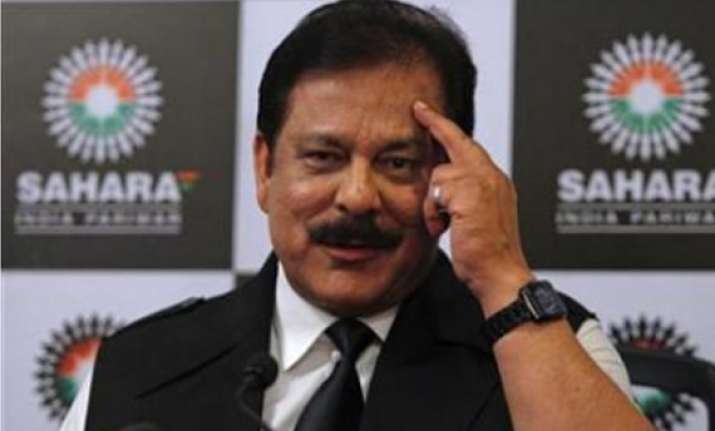 New Delhi: Sahara Group has offered to sell its luxurious hotels in London and New York to comply with a Supreme Court (SC) order to repay investors, in its latest move to have its chief released from jail, where he has been held since March 4.
Sahara's lawyers claimed the luxury property were worth Rs 17,000 crore. However, at the same time, market regulator Sebi said the valuation was far exaggerated and the real value was less than Rs 4,500 crores. SEBI also raised suspicion that these properties were not free to be sold and were involved in some legal disputes.
The lawyers submitted that Sahara group has only Rs2,500 crore in liquid cash in the banks and offered to sale some of the properties including Aamby Valley in Pune, Ahmedabad and Bahraich.
The court has asked the company to submit a list of properties they were willing to sell and also mention their correct value and also submit to court letter of intents from prospective purchasers.
Sahara group chief Subrata Roy, was jailed recently for the failure of two Sahara companies to refund with interest Rs 24,000 crore as directed nearly two years back.
The newly constituted Supreme Court bench also rejected Roy's plea for release to enable him to arrange Rs 20,000 crore for refunding the investors and even rejected his request for a house arrest.
Sahara's earlier proposals to pay the money in instalments were rejected by the court.
Earlier, a new bench was constituted in the Supreme Court to hear the Sahara case which took up the matter on May 19. The new bench comprised of justices T S Thakur and A K Sikri was set up after J S Khehar recused himself from hearing the matter.
The entire case was earlier being heard by a bench of Justice K S Radhakrishnan and Justice Khehar since 2012. But the Chief Justice of India R M Lodha constituted a new bench after Justice Radhakrishnan retired on May 14 and Justice Khehar recused from the case.
At a farewell ceremony for him, Radhakrishnan had said he and family members were under "unimaginable pressure and tension" while hearing the case.
Justices Radhakrishnan and Khehar in its May 6 judgement had upheld its order jailing Sahara chief Subrata Roy and rejected his claim that rules of natural justice were not followed in the case.
65-year-old Roy, who has been in jail since March 4 for non-refund of over Rs 20,000 crore to depositors, was asked by the court to make a fresh proposal for paying Rs 10,000 crore to get bail.
The court had passed the order on a petition filed by Roy challenging constitutional validity of its order passed on March 4 by which he was sent to jail for not complying with its order to deposit around Rs 20,000 crore of investors money with SEBI.
The bench in a strongly-worded judgement had come down heavily on the Group for "systematically" frustrating and flouting all its orders with impunity on refunding investors' money.
It had said the Group "adopted a demeanour of defiance constituting a rebellious behaviour, not amenable to the rule of law" and justified its decision to send Roy along with two promoters of two Sahara companies to jail.
(With Agency inputs)