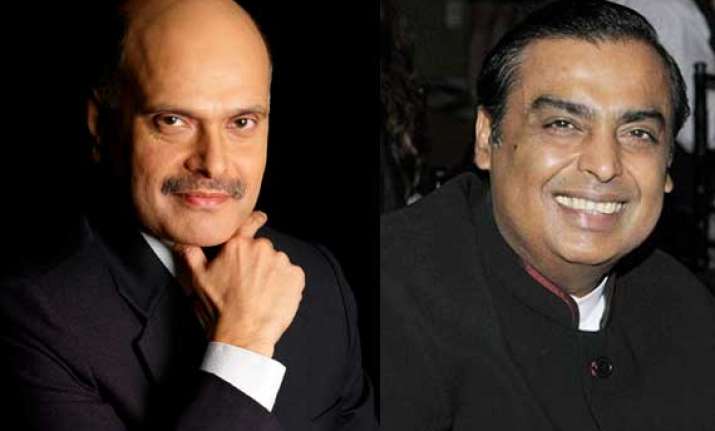 New Delhi: Reliance Industries Ltd. (RIL) is all set to take control of Network 18 Media & Investments Ltd, including its subsidiary TV18 Broadcast Ltd.
The board of RIL has approved a massive infusion of Rs 4,000 crore to Independent Media Trust (IMT), of which RIL is the sole beneficiary, for acquisition of control in Network 18 and its subsidiaries, the company said in a statement. 
Founded by Raghav Bahl, the media conglomerate owns television channels CNBC TV18, CNN-IBN, CNBC Awaaz; websites Moneycontrol.com, firstpost.com; print magazines Forbes India, Overdrive; general entertainment channel Colors and Homeshop18, a television and Internet retail venture, among various other media and non-media businesses.
The announcement came a day after Network 18 chief executive officer B. Sai Kumar and chief operating officer Ajay Chacko put in their papers. It is likely that many more would exit following the recent set of events.
"This is the biggest-ever deal in the Indian media space," said an analyst.
As per Sebi's (Securities and Exchange Board of India's) Substantial Acquisition and Takeover Regulations 2011, "IMT would be making Open Offers to public shareholders for acquisition of equity shares in NW18, TV 18 and Infomedia Press Limited".
According RIL, it would be a "person acting in concert to the open offers," which means that Reliance will be working in tandem with IMT to pick up shares from the market.
The takeover is strategic for the RIL as "the acquisition will differentiate Reliance's 4G business by providing a unique amalgamation at the intersection of telecom, web and digital commerce via a suite of premier digital properties."
Reports also suggest that the company's managing director Raghav Bahl and his wife and director Ritu Kapur have quit too. An official announcement on the exit of Bahl and his wife is yet to be made. His association with the company is formally expected to end in early July.
In addition, CNN-IBN editor-in-chief Rajdeep Sardesai is also likely to proceed on long leave shortly.
Network18 has a significant presence in news and entertainment channels, movie production, print media and also digital--both e-commerce and content.
Senior editorial staffers say the exit of management has put their future in a state of uncertainty.
RIL's financial association with the Network 18 group dates back to January 2012 when the Mukesh Ambani-led company, through IMT, gave a loan of Rs. 1,700 crore to Bahl's companies to allow him to retain his stake in Network18 and TV18 through a rights issue. The amount was lent to Bahl in the form of optionally convertible debentures and now IMT decided to convert this debt into equity triggering SEBI's takeover code.
In a statement RIL said, the company would extend funds of up to Rs 4000 crore to IMT "for acquisition of control in NW18 including its subsidiary TV18." It said IMT, of which RIL is the sole beneficiary, will use the funds to acquire control over NW18 and TV18 resulting in ownership of about 78% in NW18 and 9% in TV18. 
For the financial year ended 2013, NW18 had posted a net loss of Rs 151 crore on a turnover of Rs 2400 crore. TV18 had recorded a profit of Rs 85 crore on a turnover of Rs 1900 crore.
According to a report published in Livemint, Alok Agrawal, the former CEO at Zee News, may head the new team at Network18. At the same time, Avinash Kaul, former CEO at Times Television Network, has been appointed as the new head for IBN Network and will manage three news channels—CNN-IBN, IBN7 and IBN Lokmat.
For RIL, the takeover is strategic as it steps up its 4G telecom play in the country. To put it simply, RIL now has access to all the content put out by the Network18 group; this includes in.com, IBNlive.com, Moneycontrol.com, Firstpost.com, Cricketnext.in, Homeshop18, Bookmyshow.com and broadcast channels like Colors, CNBC TV18, CNN-IBN, IBN7 and CNBC Awaaz.