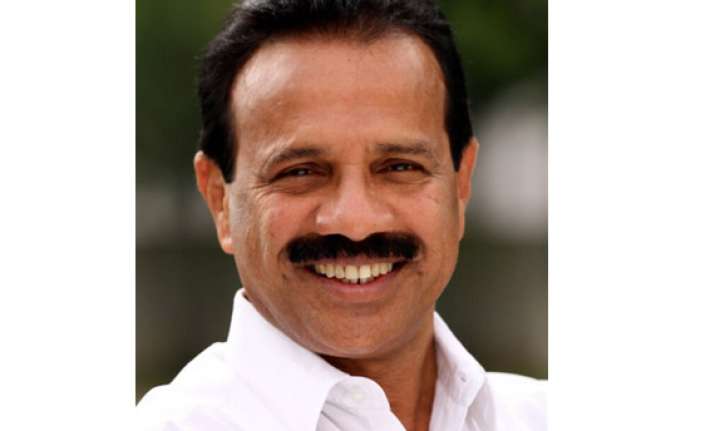 New Delhi: Railway Minister Sadananda Gowda today announced a slew of new measures including the bullet train in the maiden Railway Budget of the Narendra Modi government. With a special emphasis on making the Railways at par with global standards, including passengers' safety and new facilities, Gowda said the fare hike was necessary to improve Railways' health.
Private investment, bullet train, Diamond Quadrilateral of high-speed trains, and modern facilities were some of the highlights of Gowda's Rail Budget. 
* No new increase in passenger fares and freight charges
* Bullet train on Mumbai-Ahmedabad Sector
* Diamond quadrilateral for high speed trains
* Plan to hike speed of trains to 160-200 km/hr in 9 sectors
* Online booking to support 7,200 tickets/minute; to allow 1.2 lakh users log in simultaneously
* Reservation system to be revamped, ticket-booking through mobile phones, post offices to be popularised
* Online platform, unreserved tickets
* Combo parking-platform tickets at stations
* Women RPF Constables to escort ladies coaches; 4,000 women constables to be inducted
* Retiring room facility to be extended to all stations
* Battery operated cars for differently abled and senior citizens at major stations
* Feedback services through IVRS on quality of food
* Food can be ordered through SMS, phone; Food courts at major stations
* Cleanliness budget up by 40 pc over last year
* CCTVs to be used at stations for monitoring cleanliness
* Setting up of corpus fund for stations' upkeep; RO drinking water at stations and trains
* Automatic door closing in mainline and sub-urban coaches * 58 new trains and extension of 11; 864 additional EMUs to be introduced in Mumbai over 2 years
* FDI in railway projects, except in operations.
* FDI, domestic investments in rail infrastructure
* Office-on-Wheels: Internet & Workstation facilities on select trains
* Wi-Fi in A-1, A category stations and in select trains
* Rail university for technical and non-technical subjects
* Some stations to be developed to international standards through PPP model
* Parcel traffic to be segregated to separate terminals to make passenger traffic unhindered
* Loss per passenger per kilometre up from 10p (in 2000-01) to 23p (2012-13)
* Solar energy to be tapped at major stations
* Highest ever plan outlay of Rs 65,455 crore for 2014-15
* Expenditure in 2014-15 pegged at Rs 149,176 crore