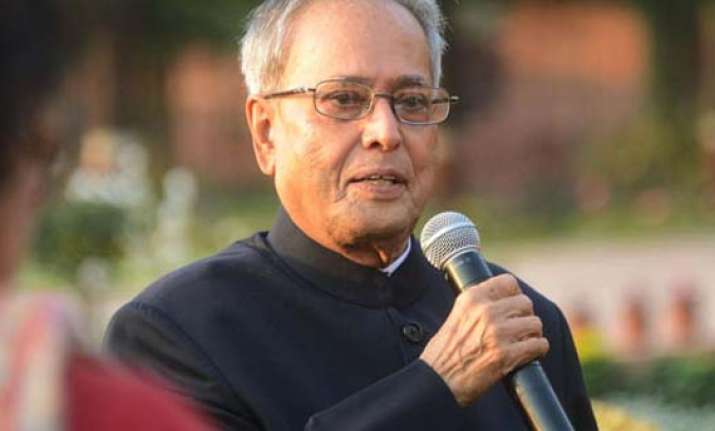 Jangipur (WB): President Pranab Mukherjee today said recent changes would shape India to log a higher growth trajectory.
Indirectly referring to the change in government at the Centre, he said, "The changes in the recent period and the various statements made, I have no doubt we will overcome the problems and come back to a high growth of 8-9 per cent," while inaugurating the Murshidabad campus of Management Development Institute (MDI).
He said Union Finance Minister Arun Jaitley, who was also present at the occasion had extended help to get the institute up and running.
"I thank Jaitley for his help and presence in giving a last minute push to setting up of the institute," he said.
Mukherjee, who was the union finance minister in 2010 and a Lok Sabha MP from this constituency, had laid the foundation stone of MDI, an initiative of IFCI.
The institute, which has been set up in Bengal Foodpark, will become operational soon.
Jaitely said these kinds of institutions should spread out to far-off places like Jangipur and not merely confined to major metros and cities.
He said he would make efforts to see that the foodpark gets operational soon for which he would hold talks with the Union food processing minister.
The foodpark is a special purpose vehicle promoted by the Union and State government besides private parties, including the MDI.