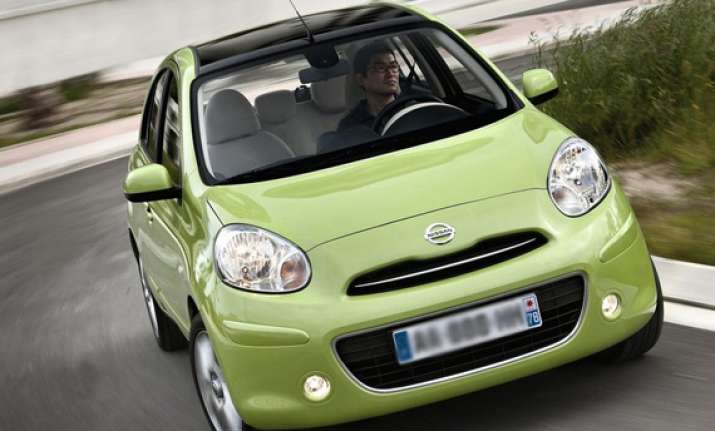 New Delhi: Nissan has terminated its agreement with Hover Automotive India for exclusive sales, marketing and distribution of Nissan-branded vehicles and parts in India, ahead of the market launch of its Datsun brand in the country.
Without specifying reasons, the company said in a statement that its Indian subsidiary - Nissan Motor India Private Ltd (NMIPL) - has assumed full responsibility for the sales, marketing and distribution of all Nissan-branded vehicles and parts in India, with immediate effect from February 14, 2014.
It further said "agreement with Hover Automotive India Pvt Ltd for exclusive sales, marketing and distribution of Nissan branded vehicles and parts in India has been terminated".
"Nissan is now at a point of maturity in India where the time is right to establish our own marketing and distribution operations. Nissan's priority will be to ensure a smooth transition from current operations. We remain committed to our customers and will continue to deliver high quality products and services," Nissan president (India operations) Kenichiro Yomura said.
Further details about the business structure will be announced in due course, the company said.
Comments from Hover could not be obtained as calls to spokesperson remained unanswered.
The development follows Nissan's announcement last November that Datsun vehicles would be sold directly through Nissan Motor in India and not its erstwhile partner Hover.
At the time of the announcement, Nissan had said Datsun will work primarily with existing dealer investors "who have already demonstrated high capabilities and commitment to the Nissan brand in recent years".
"This arrangement will, in particular, allow Datsun to rapidly establish a top quality, expand retail network and open the brand to a large segment of the potential market straight from the initial launch."
"Selling the Datsun GO and future Datsun models through Nissan Motor represents a natural evolution of the company's operations in India, which are well recognised in the market," Datsun's global head, Vincent Cobee, had then said.
At the recently concluded Auto Expo, Nissan had said the first model, Datsun Go, a hatchback in the under Rs. 4-lakh price band, would be ready for bookings next month.
Nissan, which was incorporated in India in 2005, had appointed Hover Automotive India as its national sales company, acting as the sole and exclusive distributor for managing the marketing, sales, after-sales service and training & dealer development functions for the entire Indian territory.
However, in the recent past their relationship was under strain as dealers were unhappy as poor sales hurt their volumes of service and spare parts sales.