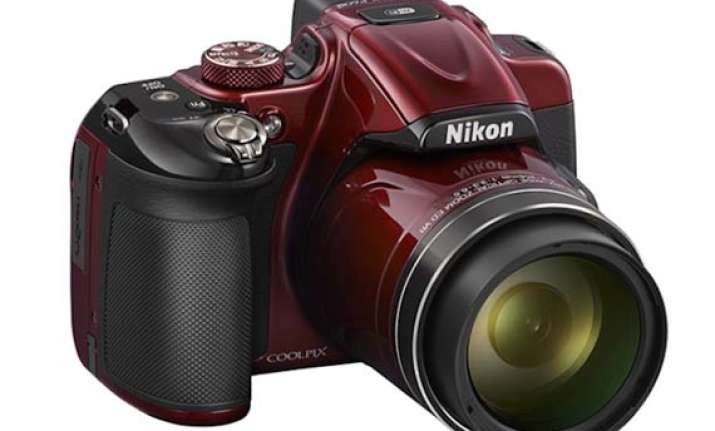 New Delhi: Nikon India has launched sixteen new Coolpix cameras in India ranging from Rs 4,990 to Rs. 23,950. The new series of camera bring features like HD recording, Wi-Fi, GPS, and extended zoom, to a wide audience range from professional photographers to Sunday shooters.
Under the performance series (or the P series) the company has launched the Nikon Coolpix P600, Coolpix P530 and the Coolpix P340.
The Coolpix P600 comes with a 16-megapixel BSI-CMOS sensor on board and offers 60x optical zoom and a wide angle range (24mm - 1440mm) that is 35mm equivalent. You can also extend the zoom to 120x using Dynamic Fine Zoom1, shooting full-HD movies in 60i/50i formats.
The P530 has a 42x optical zoom with a Nikkor-branded lens that ranges from 24-1000mm (35mm equivalent). It also features a 16-megapixel BSI CMOS Sensor like the P600. The zoom can be increased to 84x using the Dynamic Fine Zoom 1.
The Coolpix P340 comes with a 5x zoom that can be extended to 10x using the Dynamic Fine Zoom 1. The camera's lens has a f/1.8 maximum aperture by Nikkor (24-120mm, 35mm equivalent) 12-megapixel BSI-CMOS sensor.
Under the S series the company is also offering Coolpix S9700, Coolpix S9600, Coolpix S6800, Coolpix S5300, Coolpix S6700, Coolpix S3600, Coolpix S32 and Coolpix S2800. The Coolpix S9700 comes with a 16-megapixel BSI-CMOS sensor, 30x optical zoom which can be extended to 60x using the Dynamic Fine Zoom 1, built in GPS, and a travel log that maps routes on a world map. The models in the S-series have features like Wi-Fi, anti-shake, built-in maps, high zoom water and shock proof amongst others.
In the 'L' series the company launched Coolpix L830, Coolpix L830, Coolpix L330, Coolpix L30 and Coolpix L29. The Coolpix L830 is a bridge camera that has a 16-megapixel BSI-CMOS sensor. On the other hand the Coolpix L330 has a 26x zoom and a 3-inch HVGA anti-reflective monitor.
The company has also launched Nikon Coolpix AW120 under its All Weather line. The camera is waterproof up to a depth of 18m, shock proof to two metres, and temperature resistant up to -10 degrees Celsius. Coolpix AW120 is also dust-proof in compliant with JIS/IEC Class 6 (IP6X).