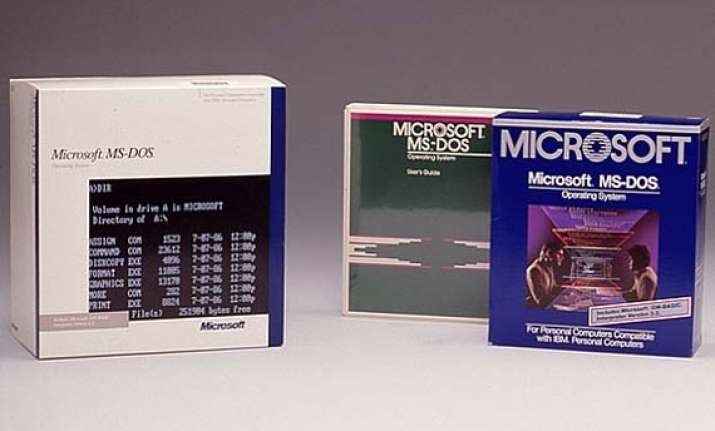 New Delhi: Microsoft has made the source code for its early versions of MS-DOS and Word for Windows available to the public. The move comes at a time when Microsoft is ending the support for its Windows XP software on April 8.
The source code for MS DOS 1.1 and 2.0 and Microsoft Word for Windows 1.1a is now entirely free and public for the first time.  
"Version 1.1 fits an entire operating system – limited as it was – into only 12KB of memory, which is tiny compared to today's software," said Len Shustek, CHM chairman. "We think preserving historic source code like these two programs is key to understanding how software has evolved from primitive roots to become a crucial part of our civilization."
Roy Levin, from Microsoft Research, stated, "On Tuesday, we dusted off the source code for early versions of MS-DOS and Word for Windows. With the help of the Computer History Museum, we are making this code available to the public for the first time."
The MS-DOS came into existence. In 1981, IBM approached Microsoft to create an operating system for its IBM PC range, which led Microsoft to license 86-DOS from Seattle Computer Products, and modify it to meet IBM's requirements. It was OEM-branded by IBM as PC-DOS, and differently by Compaq and Zenith, apart from being released in a non-OEM version as MS-DOS.
Two years later Microsoft released MS DOS 2.0, rewriting it to allow support for hard drives of up to 10MB and restructuring the filing system. Sadly it was known for being buggy and began a history of even-numbered versions of Microsoft's DOS operating systems being poorly received by the developer community – a trend it finally broke with the sixth version of the operating system.
In 1983, Microsoft created the first MS-DOS based version of Microsoft Word, which was "designed to be used with a mouse." However it was only in 1989, with the new Microsoft Word for Windows, that the software gained importance around the globe.