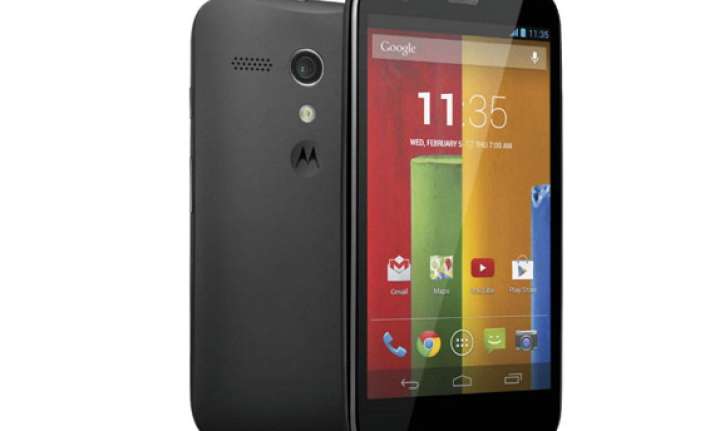 New Delhi: Motorola's latest Moto G budget phone is selling like hot cakes. The smartphone was launched at Rs 12499 and Rs. 13999 for the 8 GB and  6 GB storage versions.
After going out of stock within 15 minutes of opening 16GB Moto G orders, the retailer has now decided to open reservations for the 16GB version.
Soon after the phone went out of stock, the online retailer requested customers to wait for some time for the phone. For a brief period we saw the phone going out of stock again. Now both the phones are in stock. The 16 GB version is ready for booking and will begin shipping after about 10-20 days.
The Moto G was launched last year and is similar to the Moto X. The device packs a Qualcomm Snapdragon 400 processor, a 5-megapixel rear camera, 1.3-megapixel front shooter, Android 4.3, a 4.5-inch LCD display with 720 x 1280 resolution at 329 ppi and 16GB of internal storage. The Moto G received rave reviews and was even crowned Product of the Year at the 2013 TrustedReviews Awards.
The smartphone is an extremely affordable SIM-free handset which makes it even more appealing to the average customer.